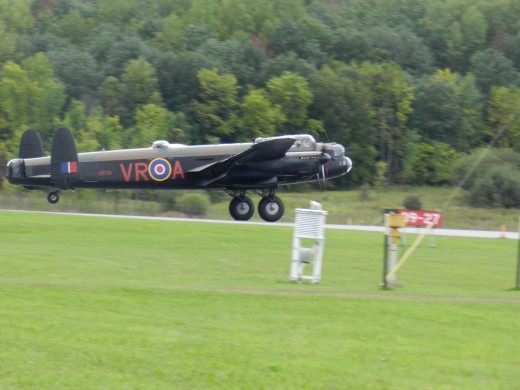 The Canadian Warplane Heritage Museum is auctioning off a seat on the upcoming transatlantic flight of its precious Lancaster bomber and museum CEO David Rohrer is convinced there's someone with the desire and the money needed to satisfy a lifelong goal.
"You'll never be able to do anything like ever again so we thought why not put it out there," Roher said to the Daily Mail. "Somebody must have this on their bucket list."
CWH set the reserve at $42,000 but the bidding topped $50,000 on Wednesday. The auction ends Saturday.
The seat, as a functioning member of the eight-person crew, is available for the Lanc's flight from its home at Hamilton International Airport to RAF Coningsby in Lincolnshire, England. The 18-hour flight will be spread over three days and stop at Goose Bay, Narsarsquaq, Greenland and Keflavik, Iceland.
Of course, Lancasters built at the Avro plant in Malton were flown by the hundreds to England during the Second World War but the feat hasn't been repeated in more than 50 years.
The CWH Lanc is up for the trip. It's in a well ordered maintenance program and is in great flying condition.
After the flight, it will join the Royal Air Force's Battle of Britain memorial flight Lancaster, the only other flying example of the type in the world, for a month-long tour of the U.K. It will be the first time in 50 years that two Lancasters have flown together.
Despite the hefty ticket price, which will be put against the $500,000 cost of the whole tour, the bid winner will be expected to pull his or her own weight.
"Successful bidder [will] have the opportunity to be trained and operate as a crew member on the last flight of a Canadian-built Lancaster aircraft from Canada to England in August 2014," the eBay description says. The winner must also consent to having his or her picture taken (a lot).