Scroll Down to see all of this week's updates
Ambitious Northern Air Tour Eyed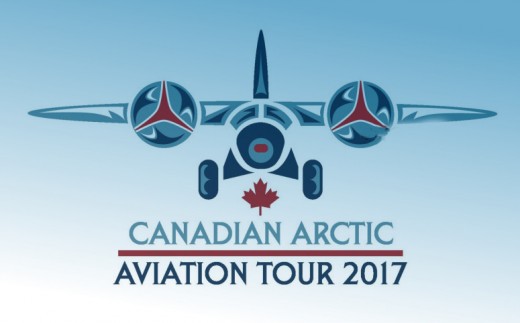 A group of air show enthusiasts and performers is hoping to celebrate Canada's 150th year of confederation on a high note.
The Canadian Arctic Airshow Tour Society is planning to take a traveling air show to 43 communities north of the 60th parallel in 2017 both to help those places mark the anniversary and to highlight the importance of the North to Canada.
"We will celebrate not only the history of the north, the many achievements both

locally and nationally that reflect that, but more importantly we will look to the role of Northern Canada and the Arctic in Canada's future both nationally and internationally," says an information sheet released by the group.
The organization freely recognizes the enormous financial, logistical and organizational challenges involved but says it's prepared to meet them head on.
Although no performers have been formally announced, a PowerPoint presentation prepared by the group features Bud and Ross Granley, Brent Handy, Bruce Evans and a few others.
The tour will take a criss-crossing route across the North and many communities that don't get a formal air show will get a flypast during the transits from show to show.
Provinces Press Bombardier Bailout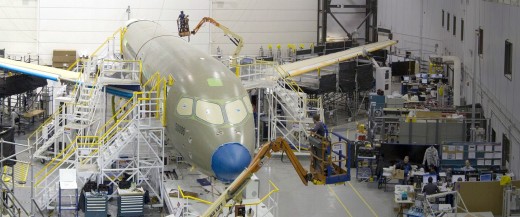 The two provinces with the most to lose if Bombardier fails are stepping up pressure on the federal government to chip in financial aid for the company's CSeries program.
Ontario and Quebec both host major manufacturing and engineering plants
employing thousands of workers. Ontario Premier Kathleen Wynne and Quebec Premier Philippe Couillard took time out of a federal-provincial climate meeting in Vancouver on Wednesday to press the case for federal money.
Couillard called the CSeries the most "important innovative project now in Canada that will benefit all of Canada, yes Quebec, but also other parts of the country," in a media scrum outside the conference, which is being attended by Prime Minister Justin Trudeau and federal ministers.
Quebec has poured $1 billion into Bombardier to take a 49.5 percent stake in CSeries and gain two of five seats on a new board of directors to govern the project. It wants the feds to match the contribution and get two seats on an expanded seven-member board.
Ontario hasn't pledged any cash but Wynne nevertheless thinks Ottawa should.
"It's an important national company and if we look at the sectors that are our strengths in this country, and in Ontario, aerospace is one of those sectors, and Bombardier is a very, very important company in Ontario," Wynne said.
Not everyone around the table shared those thoughts, however. Saskatchewan Premier Brad Wall earlier questioned the wisdom of federal involvement suggesting the money might be better spent supporting the ailing oil and gas sector.
The federal government remains coy about when or if it will cut a cheque, however, saying only that it continues to review the request from Bombardier. It's believed a key element of the federal government's involvement would be the wresting of control of the company from the Bombardier family, which rules the firm through a preferred share structure.
Republic CSeries Order in Question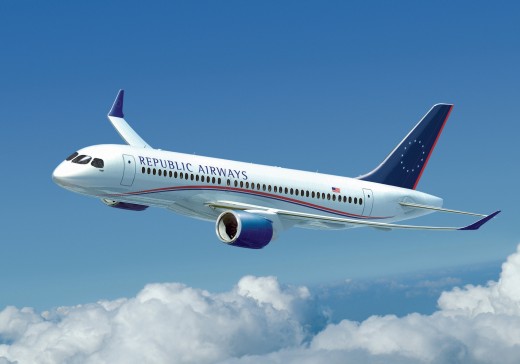 Republic Airlines has apparently decided to adopt a single type fleet as part of its restructuring plan and that doesn't seem to include the Bombardier CSeries.
In its filing to the bankruptcy court, which it made last Thursday, the U.S. regional airline contractor said it planned to "streamline" operations around the Embraer 170/175 aircraft.
In 2010, the airline placed a firm order for 40 CSeries but those were originally intended for Republic subsidiary Frontier Airlines, which it has since sold. The CS300s it ordered are too big for the regional shuttle service it's now concentrating on.
Bombardier is keeping a brave face about the news, saying it still considers the order firm. However the bankruptcy court can issue a ruling that would allow Republic to cancel the order without penalty.
Republic was the only U.S. carrier to place an order for CSeries.
Turbine Exemption to be Extended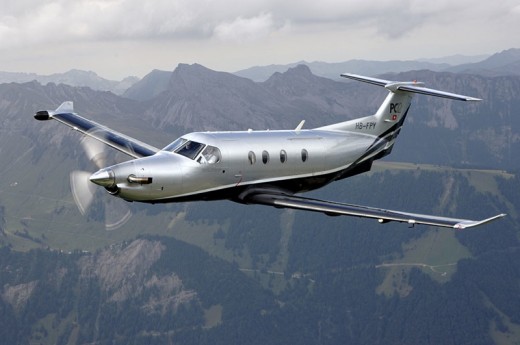 The Canadian Business Aviation Association says it expects Transport Canada to extend an exemption for operators of small turbine aircraft from airline type safety and monitoring regulations.
TC's revamp of Section 604 of the CARS would require even private operators of small turbine aircraft, like Pilatus PC-12s or King Airs, to have a safety management system, operations and maintenance managers, dispatcher and flight follower along with operations and maintenance manuals.
Aviation International News quotes a CBAA official as saying the current exemption, which expires June 1, 2016, will be extended.
"We received a reaffirmation that the current [two-year] exemption will be extended, and that there will be an exemption to permit a form of training to proficiency to continue," the unidentified official told AIN.
The new rules cover all pressurized jet and turbine aircraft with more than six passenger seats. TC has a question and answer page on its Web site on the new rules.