Scroll Down to see all of this week's updates
Aerodrome Development Regs Planned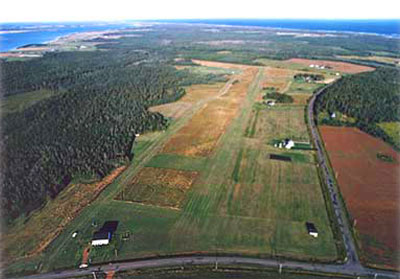 Transport Canada appears to be taking aim at private aerodromes with a proposed set of new regulations that would greatly increase the amount of consultation and regulation required to establish or make changes.
COPA is sounding the alarm about the move, which comes about two months after the federal government passed legislation giving the minister of transport sweeping powers to intervene in disputes about airport development.
There is a comment period that lasts until April 8 and COPA is urging members to make their views known.
Although the regulations cover all aerodromes, it is expected that private facilities will feel the brunt of the changes.
COPA says the most onerous will be requirements for aerodrome buildings to meet local building and fire codes. Environmental assessments will also be required.
The new rules will also require public consultation for any new aerodromes planned for a built up area or within four kilometres of a built up area. It also will require public consultation for improvements that will increase use or activity at the aerodrome.
COPA says there are 27 steps in the public consultation process and satisfying them could cost up to $60,000 for each development.
COPA is asking the people send comments on CARAC Notice #2013-014 to carrac@tc.gc.ca and  also to copy COPA's National office by cc'ing pgilligan@copanational.org (Patrick Gilligan) who is the coordinator COPA's response.
Women of Aviation Week This Week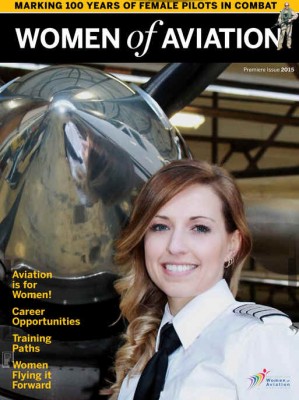 There are at least 10 airports and pilot groups hosting events directly associated with Women of Aviation Worldwide Week in Canada through March 8, with most of them occurring on the weekend.
This year the organization has adopted the theme Fly It Forward for the events, many of which feature local pilots giving free rides to girls and women as a form of direct outreach.
Official events will be held in Winnipeg, Oshawa, Waterloo, Squamish, Ottawa, Lachute, Moncton and Saint Hyachinthe. There is also a large similar event being held at Abbotsford Airport that is not directly associated with WOAW.
All of the participants will receive a copy of Canadian Aviator's Women of Aviation supplement which outlines the opportunities available to girls and women in aviation (which are also the same ones open to boys.)
Pilot Complains of Pearson Noise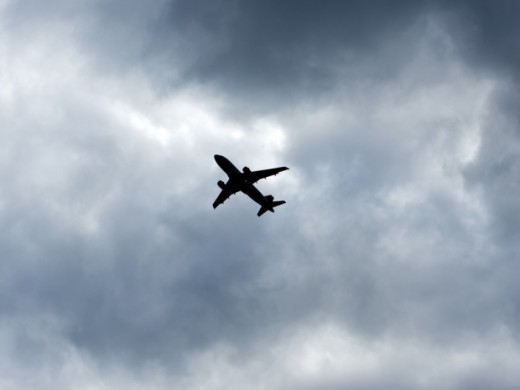 An airline pilot has joined the chorus of complaints from Oakville, Ontario residents who claim changes to Nav Canada arrival procedures for Pearson International Airport are waking up the neighbours.
Capt. David Inch, a member of the Toronto Aviation Noise Group (TANG) spoke at a recent Mayor's Advisory Group meeting at Oakville city hall and said airliners are going too low and too slow over his neighbourhood.
Inch said the procedures have airliners at about 3,000 feet and 200 knots and it's the flap extension in that profile that's causing the noise.
"They don't need to be this low to do a smooth descent and landing in Toronto," Inch was quoted by the Oakville Beaver as saying. "Over my house, they could easily be at 6,000 feet and they're at 3,000, and that's the case for most people here in north Oakville."
Inch and his neighbours have a potentially powerful ally. Transport Minister Lisa Raitt is their MP and she's already put herself on the board of directors of Nav Canada and told a recent meeting of its board that noise complaints have to be factored in to airspace issues.
"After spending much time consulting with constituents on the issue of flight paths I can assure you, I completely understand concerns and frustrations," Raitt told the Beaver. "Transport Canada is exploring ways to ensure that the processes in place for flight path design and/or modification are sufficient to properly serve the public interest while preserving the safety of aviation operations."
But she also said Transport Canada can't overrule Nav Canada's airspace decisions as long as they meet TC standards.
As for Inch, he says all Nav Canada has to do is increase the speed of the approach by 10 knots to keep the flaps stowed until later in the approach. He researched the topic and found Pearson's approach is one of the two slowest among the 25 busiest airports worldwide.
Oakville Councillor Jeff Knoll said the city is going to press Nav Canada for changes.
"We're hoping that, based on the information we have, there are some viable alternatives to make amendments that will both keep the planes higher, and change some of their methods of dealing with preparing for landing," the Beaver quoted him as saying.
Bell Sells 200 Mirabel-Built Helicopters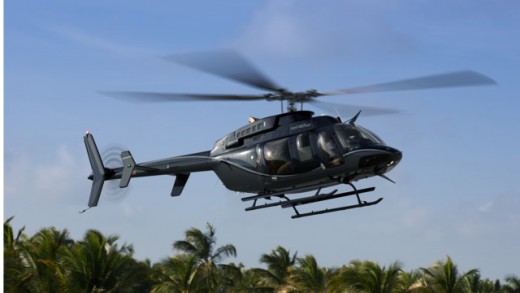 Bell Helicopter announced the biggest sale in its history Wednesday at the HAI Heli-Expo in Orlando, Florida.
The company reached a deal with Air Methods, a Colorado-based emergency medical services provider, for 200 of the newly-announced Bell 407GXP helicopters.
"We take great pride in our collaboration with Air Methods and our support of their life-saving services for more than 30 years with our state-of-the-art helicopters," said John Garrison, president and CEO of Bell Helicopter. "This order demonstrates their ongoing trust in Bell Helicopter, and we are absolutely thrilled to have them as our launch customer for the Bell 407GXP."
The GXP has a 50 pound payload increase over the earlier model and uses a new Rolls Royce engine. The Air Methods aircraft will all be outfitted with United Rotorcraft's EMS interior with all manner of medical devices and equipment and an articulated patient loading system.