Scroll Down to see all of this week's updates
Women of Aviation Week is On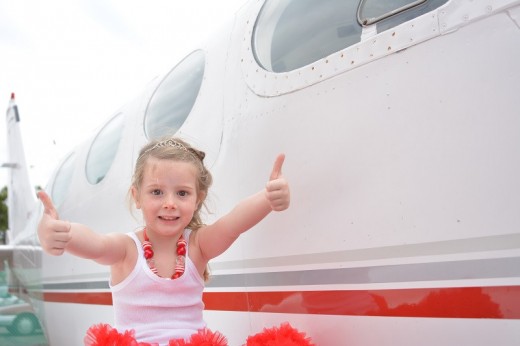 Women of Aviation Week is in full swing and there are about a dozen flying events planned in Canada plus dozens more around the world.
President (and Canadian Aviator columnist) Mireille Goyer said response to the worldwide celebration continues to grow and the increased awareness will have tangible results in correcting the gender balance in the aviation industry.
The week kicked off with a media event at Vancouver International Airport where a coordinated effort between YVR, Nav Canada and Air Canada resulted in an all-female flight crew aboard an E190 was cleared to land by a female air traffic controller in the YVR tower.
At a media event later, the women were joined by a female avionics tech who told reporters about the lopsided demographics of their workplaces. Only 15 percent of controllers, six percent of pilots and less than two percent of techs are women.
Most flying events are next weekend and girls and women who would like to participate can register their attendance at womenofaviationweek.org .
Those who register will be entered into the draw for a variety of prizes including Apple watches, iPad Mini and clothing.
Those inspired to take flying lessons can win one of three flight training grants for the first, second and third to solo after taking part in a WOAW event.
Webster Format Changed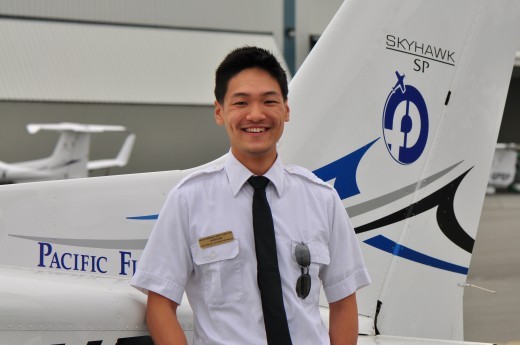 Those hoping to achieve the honour of being named Canada's Top Amateur Pilot will have another test to take to make the grade.
For the past few years, the nine finalists in the competition, who represent training regions across the country, have taken an exam designed by Nav Canada that tests their knowledge of communications, airspace and airport operations. Nav Canada became involved because there has been a deterioration of knowledge in those areas.
However, because the test was only administered to nine pilots every year, its impact on flight safety was minimal. To spread that knowledge around a little more, the Nav Canada test will become part of the initial evaluation process for Webster Competition applicants.
Anyone trying out for the competition will have to write the Nav Canada test and the mark obtained will be used to as part of the total to determine the final qualifiers.
To ensure the test is administered fairly, applicants will have to take it at a flight school where staff will ensure there's no outside help available.
The competition week, in which the nine finalists undergo the flight, simulator and written tests, will be held in late September at Brampton Flight Centre.
Air Canada Denies CSeries Pressure

Air Canada CEO Calin Rovinescu continues to get questions about the airline's decision to buy Bombardier's CSeries and he continues to say there was no pressure from anyone.
"We think that is a very good airplane. We studied it for a very long period of time," Rovinescu said during JP Morgan's aviation, transportation and industrials conference on Tuesday.
He was asked directly if politics played a role in the decision to buy up to 75 aircraft, most of them the largest version of the aircraft, the CS300.
Bombardier has received more than $2 billion in investment from Quebec and is asking for $1 billion from the federal government.
It's been speculated that Air Canada bought the airplanes at a steep discount and it's hoped the order will inspire more orders from major airlines.
Rovinescu also said the CS300s will cost about 10 percent less per seat mile to operate than the Embraer 190s they will replace.
No deal has been formally signed but deliveries are slated to begin in 2019.
First Red Bull Race Saturday

London, Ontario's Pete McLeod is in Abu Dhabi preparing for the first Red Bull Air Race event of the season.
McLeod told The Londoner newspaper that he's still worried about gremlins in his Edge 540's engine that were largely to blame for him not achieving the results he wanted in last year's races.
Because the engine isn't making maximum power, McLeod had to fly more aggressively and incurred more penalties than usual. The penalties kept him from reaching the podium in several races.
Because of the relatively mild winter in Ontario, McLeod was able to get in some practice and refine his strategy for the coming season.
"It hasn't been a disappointing offseason, but coming into 2016 we don't have anything really major (to announce) on the performance side on the airplane," McLeod said. "(But) this is the first time really in two years that I've had the opportunity to focus for a prolonged time on some of my strategy and tactics and my skill set. Not for just maintaining, but developing new skills and tactics and strategies and testing those and using the analytics we have to see whether a new way to do things is working."
He continues to be sponsored by Garmin Virb cameras.