Scroll Down to see all of this week's updates
Women of Aviation Week Flies Thousands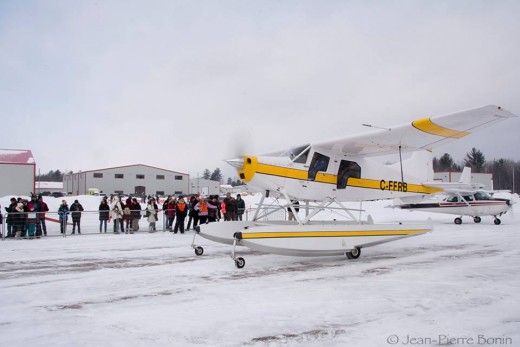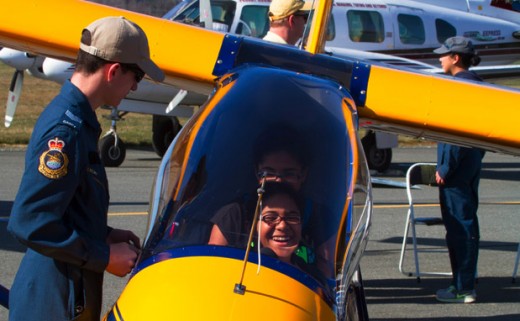 Thousands of girls and women all over the world (including at least 11 events in Canada) were given rides in light aircraft as part of the Women of Aviation Worldwide Fly It Forward campaign.
Most of the events took place over the weekend of March 7-8 and occurred on four continents.
Although winter was in full force in many of the locations in Canada, Abbotsford, B.C. enjoyed sunny skies and warm temperatures for the event held there.
At Waterloo-Wellington Flight Centre, a panel of six women involved in various aviation occupations gave their takes on aviation opportunities for women while in Lachute, Quebec, pilots and passengers enjoyed brisk but sunny conditions for their event.
A worldwide photo and video contest is now accepting entries at WOAW's Facebook page.
Waterloo Air Show Cancelled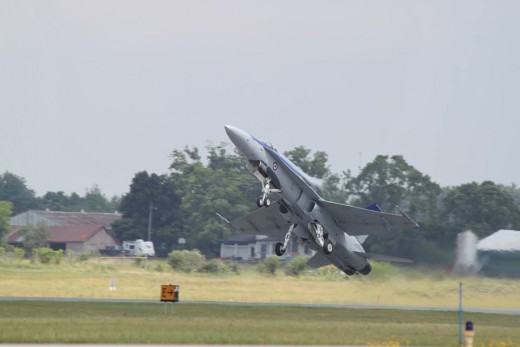 Organizers of the Waterloo Air Show have pulled the plug after four difficult years financially.
The decision was made Friday and word spread over the weekend.
"Volunteers were informed last night there just hasn't been enough support for the event in the region. Financially we could not make the event self sustaining and after investing heavily in it for 4 years we could not justify continuing accepting the losses. Just not enough people paying to see the show, not enough sponsors," the organizers said in a Facebook post.
Later posts said that messages of support have been pouring in.
The organizers David White and Richard Cooper did receive $65,000 from the Ontario government to help stage the 2014 show but they've been unsuccessful getting local government support, mainly because the show was being staged as a for-profit enterprise.
It's the latest in a long list of Canadian shows that have been cancelled in recent years, even though the International Council of Airshows says that attendance has been going up.
The news also puts the rumoured revival of Canadian Aviation Expo in question. There were apparently tentative plans to bring that back in conjunction with the Waterloo event this year.
UAS Encounters Increase In Canada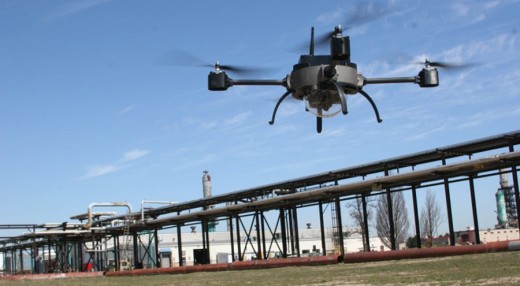 Canadian pilots are reporting more potential conflicts with unmanned aircraft than ever but Transport Canada isn't especially worried.
Globalnews combed the Civil Aviation Daily Occurrence Reporting System (CADORS) database and came up with 38 reports in 2014, a slight increase over the previous year and a continuation of an upward trend that started in 2002.
Only a few of the reports are worrisome, including the Navajo pilot who had to climb to avoid a UAS on departure from Vancouver last July. A few days later, reports of a UAS on the approach to a Pearson runway forced a runway change.
Most of the reports don't involve any conflicts and are descriptions of UAS flights in unauthorized areas. Some are about UAS crashes.
Transport Canada Director General Martin Eley said the trend is worth keeping an eye on.
"Obviously anytime we get an increase in any area, that is a concern and we need to look at that," Eley told Global.  "If someone sees one near an airport, that's not a good thing, but it doesn't mean an accident about to happen."
Bombardier Close To Marquee CSeries Deal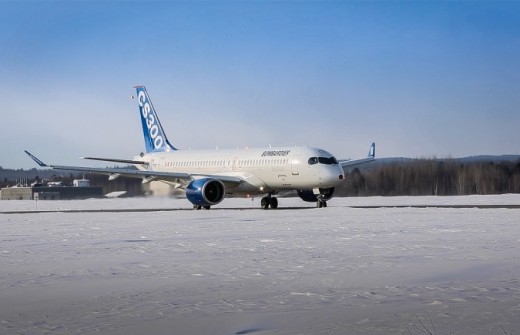 Numerous business publications are reporting that Bombardier is days away from a deal with Swiss International Airlines, a unit of Lufthansa, to be the launch customer of the CSeries.
The plan is apparently to have paying passengers on a CSeries by the middle of 2016.
The deal would be a welcome respite from the onslaught of negativity about CSeries and Bombardier as a whole as it becomes increasingly clear that at least some modest success with the airliner is essential for the company.
"We may not be on time but we made a promise and we're keeping it," Ross Mitchell, Bombardier's VP of business acquisition told the International Society of Transport Aircraft Trading (ISTAT) Americas meeting in Phoenix earlier this week.
What a lot of analysts are saying is that as admirable and audacious as the challenge to Airbus and Boeing's supremacy in the airliner world, it really needs to deliver on the CSeries promises.
There is some evidence that might be happening. Bombardier said last week that it is meeting or beating performance predictions as it passes the midway mark of the flight test certification program.