Scroll Down to see all of this week's updates
Canadian Replica Biplanes Honor Vimy Legacy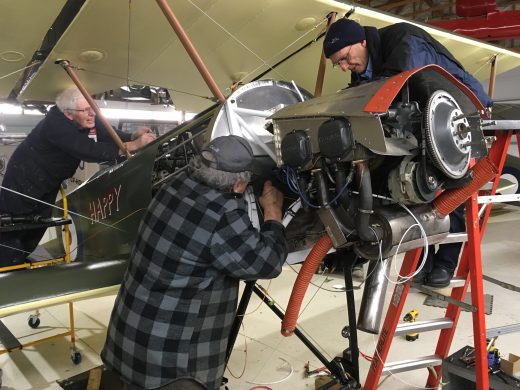 Seven replica biplanes of the type flown by Canadian pilots over the Battle of Vimy Ridge 100 years ago were to be in France Thursday as Canada gets ready to mark a turning point in its history.
The four seven/eighths scale Nieuport 11s, an SE-5 and two full-scale Sopwith Pups will represent the aerial war component in the battle, which marked the first time a unified Canadian force faced an enemy under the Red Ensign.
They were to have been loaded in an RCAF C-17 at CFB Comox for the trip to France.
On April 9, 1917, four Canadian battalions launched an offensive and took the ridge after three days of intense fighting. Overhead were Canadian members of the Royal Flying Corps, checking troop movements and spotting artillery, most of the time in a late spring snowstorm.
The replica aircraft will do a single 270-degree turn around the Vimy monument in a reenactment of a flight that occurred at the dedication of the monument on April 9, 1936.
The aircraft are part of Vimy Flight, an effort by a group of retired RCAF pilots to commemorate the battle that most historians agree signaled Canada's coming out as a nation on the world stage.
The Pups were built from kits at the Canadian Museum of Flight over the past two years and were supposed to fly at Vimy but a late engine change delayed their construction and they didn't have enough hours on them to fly at Vimy. The Pups will be on static display during events in France.
They will, however, be ready to fly in the second stage of the Vimy Flight operation. All seven aircraft will form a flying circus barnstorming across Canada starting in May. At each stop, they will present educational programs on Vimy and the importance of Canada's contribution.
Helicopter Circumnavigation Eyed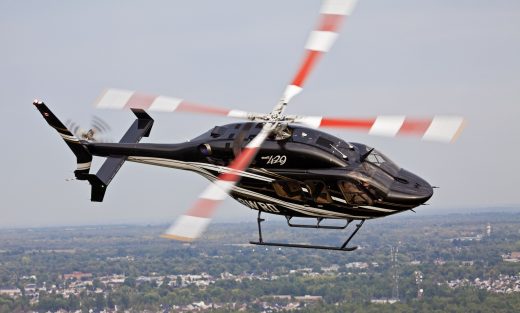 A father and son team from Ontario will fly a state-of-the-art Bell 429 helicopter around the world starting July 1.
Bob Dengler and his son Steven announced the flight Wednesday and said it will be the first time a Canadian crew has flown around the world in a helicopter and the first time a father and son crew has done it. The two will be accompanied by Bell Helicopter test pilot Dugal MacDuff.
"It is a true adventure that's an official Canada 150 event celebrating the 150th anniversary of Canadian confederation," said Steven Dengler
The helicopter, one of Bell's latest designs, is a light twin designed primarily as a medevac platform but in wide use as a utility and law enforcement aircraft.
The crew will set out from Vaughan, north of Toronto, on Canada Day and head east through Quebec and the Maritimes before skipping over the Atlantic via Greenland and Iceland. They'll head through Europe and Russia and end with a cross-Canada tour that will finish at the Bell plant in Montreal in mid to late August.
The flight will cover almost 38,000 kilometres with 103 stops in 14 countries. It will raise money for True Patriot Love Foundation, which helps veterans and families, and Southlake Regional Health Centre Foundation.
$23,000 Raised For Instructor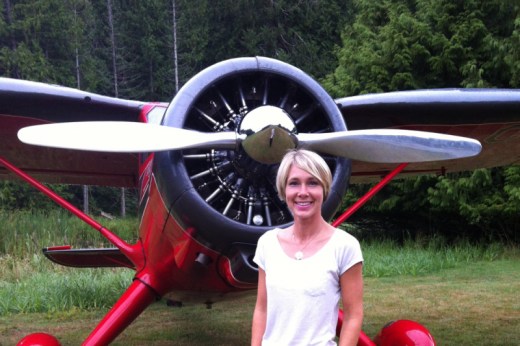 A GoFundMe campaign launched two weeks ago to benefit an injured Victoria flight instructor has reached almost a quarter of its goal.
The online fundraiser for Kristen Ursel totalled $23,000 by Wednesday with a goal of $100,000.
Ursel, a single mother who is an instructor with the Victoria Flying Club, was paralyzed in a training accident in Duncan in January. Ursel was trapped in the Cessna 172 for two hours after it went down just off the runway. Her student was able to climb out of the wreck.
Ursel's neck was broken and she now has only limited use of her hands and arms. She is recovering at G.F. Strong Rehabilitation Centre in Vancouver and hopes to return to aviation in some capacity.
Medical insurance is covering her direct expenses but she will need money to cover other expenses not covered by the insurance.
Breitling Launches DC-3 Tour
An iconic DC-3 will become the oldest aircraft to fly around the world this year and it will make a stop in Toronto
Breitling's DC-3 is 77 years old and took off from Geneva March 9, the 77th anniversary of its first flight.
The aircraft will be in Toronto Aug. 16-17 after going through Europe, the Middle East and Asia.
It will cross the Pacific for an extended tour of the U.S. before heading through Toronto on its way back to Europe.
On board the flight is a Navitimer time piece that will be sold in the fall along with a certificate signed by the flight crew.
The aircraft was delivered to American Airlines in 1940 and spent most of its life in North America. It was bought by Francisco Agullo and a group of friends, with help from Breitling. It was restored to pristine condition and has been used as a promotional vehicle by the Swiss chronometer company since.