Scroll Down to see all of this week's updates
Focus Groups Highlight Fatigue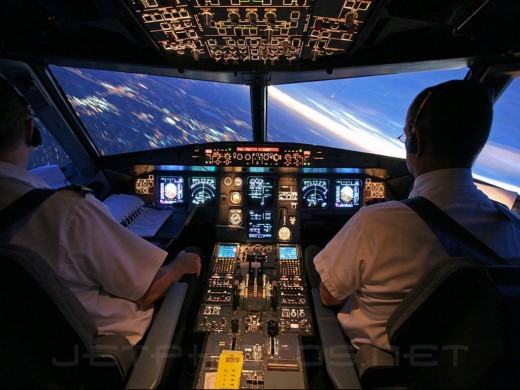 WestJet says it's addressing concerns raised by its pilots about fatigue.
The airline conducted focus groups with nine different pilot groups, totalling 94 pilots based at Toronto, Calgary and Vancouver in response to a unionization drive among its pilots last year. The result showed a common thread of frustration over long hours at the yoke.
"Participants were passionate and overwhelmingly negative with regards to increasingly
difficult schedules and related fatigue issues," the report,
obtained by CTV News
is quoted as saying.
The network, which obtained the report exclusively, said pilots were worried about the effect of fatigue on their performance and urged the airline to hire more pilots to reduce the workload.
"Fatigue is not a free fix. They know how to fix it, but it's all about cost. And they don't want to spend the money," it quoted one of the pilots as saying.
WestJet issued a statement saying it's already acting on the complaints.
"A significant amount of work had already been done prior to these focus groups, and several changes have been implemented since, with more to come," a spokesperson told CTV in an email.
"It is also important to note that all of our pilots are scheduled not only within regulatory requirements laid out by Transport Canada, but in accordance with our pilot agreements and, most importantly, through changes implemented in accordance with our fatigue risk management system."
Current Transport Canada rules allow for a maximum of 14 duty hours per day for pilots. New rules that would bring Canada in line with ICAO standards have been tabled but were put on hold by the former Conservative government pending last November's election.
There has been no announcement that the regulations are advancing under the Liberals so far.
WOAW Events Top 100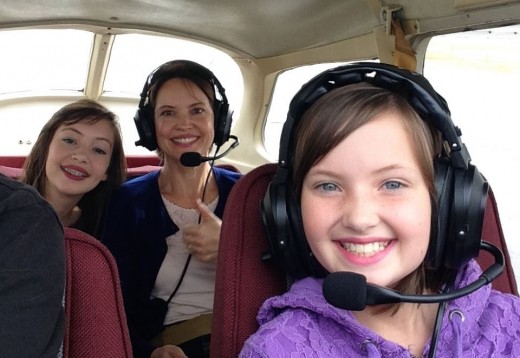 More than 100 activities on four continents registered under the Women of Aviation Worldwide Week, exposing girls and women to flights, plant tours and military hardware.
Early estimates suggest about 50,000 participants were to have taken part in the events, which were spread through Europe, the Americas, Africa and Oceania.
"We have come a long way since I spearheaded this social movement in 2010," said Mireille Goyer, President of the Institute for Women Of Aviation Worldwide (iWOAW).
"The number of flights with all-female flight crew taking place during the week was remarkable and so was the number of aerospace companies such as SAFRAN Aircelle, L-3 MAS, Nav Canada, Airservices Australia who participated in our March 8 Pink Paper Planes Day."
As with events that have taken place in previous years, most participants had never taken part in an aviation event or visited and aviation facility and the experience was positive for them.
"The girls loved it and were so inspired and inspiring!" said Robin Guillian who organized an official activity in Burlington, Vermont. "The feedback from the community, parents, and volunteers was amazing. I loved being a part of a global initiative!"
About half of the events were sponsored by flight schools and flying clubs and the remainder were at factories, maintenance facilities, museums and aviation facilities, representing a big increase in participation by those kinds of places.
Full figures will be announced March 21.
Ottawa Keeps Bombardier Guessing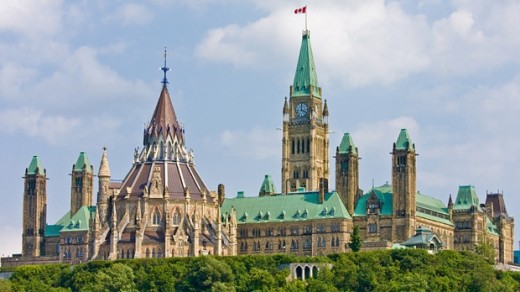 There will be no decision on federal investment in Bombardier until sometime after the Liberals' first budget is tabled March 22.
Innovation Minister Navdeep Bains said there is still much work to do before a decision is made.
"We want to make sure we're very thoughtful and doing our homework. Of course, any decision we make is not attached to the budget cycle," he told reporters.
"We've been very engaged with the company, we've been making sure we're doing our due diligence … it is a very complex issue."
The Quebec government has already committed $1 billion and the Quebec Pension Plan has invested $1.5 billion in Bombardier in the past few months.
The Quebec government wants federal funds to be funnelled to the CSeries program. The sticking point for the federal government appears to be its insistence that significant power be stripped from the Bombardier family. The family controls the company through a preferred share setup.
Bains gave no insight into how long he might take to reach a decision.
More Maintenance in Manitoba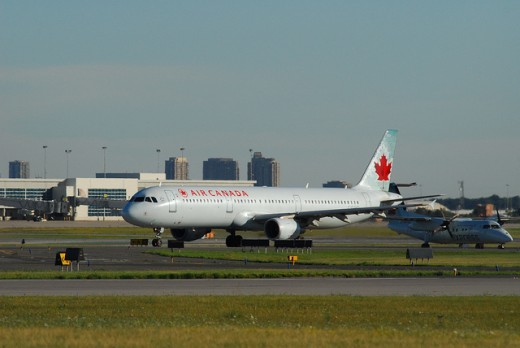 Air Canada has cut a deal with the Manitoba government to create 150 jobs in a "centre of excellence" in exchange for the dropping of a lawsuit over the closure of Aveos four years ago.
Aveos, the maintenance subsidiary of Air Canada, closed facilities in Quebec, Ontario and Manitoba and outsourced most of its maintenance overseas. About 2,600 jobs were lost.
Quebec and Manitoba both launched suits claiming the closure violated a law enacted when the airline privatized that required maintenance to be done in Winnipeg, Montreal and Mississauga.
Quebec recently dropped its suit when Air Canada committed to doing heavy maintenance on its new CSeries aircraft in Quebec.
The function of the Manitoba facility isn't quite as clear. Three of its suppliers, Hope Aero, Airbase Services and Cargojet will occupy the centre of excellence.