Scroll Down to see all of this week's updates
Ghost Plane Crash Likely Suicide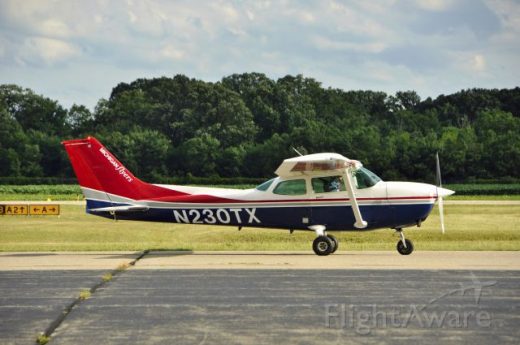 Authorities are now calling the mysterious crash of a pilotless Cessna 172 in Northern Ontario a suspected suicide.
The University of Michigan, which owned the aircraft, issued a statement Wednesday saying the ghost flight and crash "likely were an act of self harm" by Xin Rong, a PhD student at the university who rented the 172 last Wednesday.
Rong, an experienced pilot, filed a flight plan from Ann Arbor, Michigan to Harbor Springs, Michigan but the aircraft was found between 60 km. west of Marathon, Ontario, about 750 km. north, the next morning.
There was no sign of a pilot, no tracks in the snow, the autopilot was on and the fuel tanks were empty. It is believed that somewhere along the way Xin jumped from the plane. No body has been recovered and the search has been supended.
The Transportation Safety Board briefly investigated but apparently reached the same conclusion as the U.S. officials and cancelled the probe.
Xin, 27, was from Changchun, China and was studing artificial intelligence with a goal of working in aviation safety.
Drunk Pilot 'Ashamed'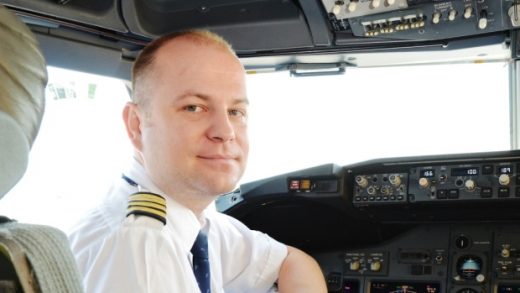 The Sunwing pilot who passed out in the cockpit of the Boeing 737  he was supposed to command to Mexico last New Year's Eve has pleaded guilty to having care and control of an aircraft while impaired.
"I can't even describe how ashamed I am," Miroslav Gronych told a Calgary court. "My kids will be punished for my mistakes."
Gronych was fired by Sunwing and has been receiving treatment for his alcohol addiction since the incident, which received world-wide attention and sparked a safety reminder to airlines from Transport Canada.
Although he's been out on bail since shortly after the incident, Gronych was taken back to jail to await sentencing. Prosecutors have asked for a year but the defence is hoping for three to six months.
Between midnight and about 6 a.m., Gronych drained a 26-ounce bottle of vodka in his hotel room before stumbling off to work. He was an hour late, his pilot wings were pinned upside down on his uniform and he took several tries to hang up his jacket.
He was found passed out in his seat with his face pressed against the side window before being escorted from the airplane by fellow crew members.
Sunwing found a sober pilot to replace him and the flight took off for Regina, Winnipeg and Cancun several hours late.
Gronych is a Slovakian national and was in Canada on a work permit.
Crash Pilot Ignored ATC Calls
Investigators in Montreal say air traffic control tapes show one of the pilots involved in a midair collision last Friday didn't respond to at least four attempts by ATC to raise him on the radio.
Two Cessna 152s owned by Cargair at St-Hubert Airport and being flown by Chinese students collided above a busy shopping centre. One of the students died in the crash of his plane into the parking lot while the other went through the roof and survived.
ATC apparently warned one of the pilots that he was not at his assigned altitude but the 23-year-old student did not respond. Both of the pilots had flown in the airspace and dealt with ATC repeatedly during their training and were described as being "proficient" in English.
TSB investigator Jean-Marc Ledoux told CTV there could be any number of reasons for the pilot to ignore the controller's altitude directions.
"We have to consider a lot of things before coming to any conclusion," he said. "Understanding why a person takes several times to reply or correctly reply to an instruction from an air traffic controller might depend on several things. Does he have problems with the radio? Was he very busy on the flight deck with something else?"
High Flight Poet Honoured (Corrected)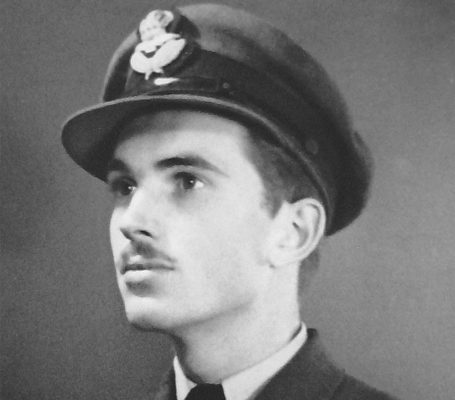 Canada's Aviation Hall of Fame has named John Gillespie Magee Jr. as its Honorary Poet.
Magee was a 19-year-old RCAF Spitfire pilot in 1941 when he penned "High Flight," an oft-spoken sonnet that has become the go-to passage when tributes to fallen pilots are in order.
Magee wrote the passage about a month before he was killed in a training accident.
He mailed the poem to his parents in the U.S. and it was published in several newspapers and bulletins.
Magee was born in China to missionary parents and was renowned as a poet while at the Rugby School in England. He earned a scholarship to Yale University in the U.S. but enlisted in the RCAF as a pilot.
In addition to the Magee tribute, the Hall will induct Helijet founder Danny Sitnam, Porter Airlines founder Bob Deluce, test pilot Rogers Smith and Erroll Boyd, the first Canadian to fly across the Atlantic.
The Belt of Orion Award for Excellence will go to the RCAF Golden Hawks.
And earlier version of this story incorrectly named the Snowbirds as recipients of the Belt of Orion. Our apologies.