Scroll Down to see all of this week's updates
Instructor Warns of Column Failure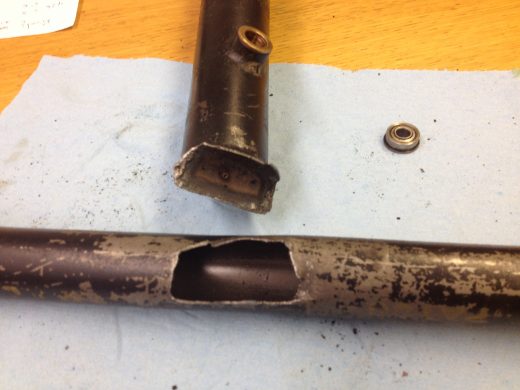 A long-time Manitoba flight instructor says owners of older Piper Cherokee models should thoroughly check the control columns in their aircraft after the yoke on his aircraft broke on landing in February.
Tom Larkin, of Pegasus Flight Services said the yoke literally broke free in his hands on short final for St. Andrews Airport north of Winnipeg.
"On our return to land on runway 13, somewhere below 50 feet, as I eased back on the control column to assist the student with his landing, we heard a loud, "snap" and the control column went limp," Larkin said.  "As I always have the student trim for hands- free flight there was no change in aircraft pitch and the aircraft continued to land normally."
"Immediate inspection behind the control panel by the AMO revealed a catastrophic failure of the "T-Bar" control assembly."
Larkin said Transport Canada and the Transportation Safety Board are investigating but he's worried there will be another failure before they get around to warning pilots.
He said they checked a yoke on an unflyable Cherokee and magnetic partical imaging revealed cracks in the same area of the  aircraft he was flying.
Larkin said he believes all older Cherokees should be similarly examined before further flight, noting a visual inspection might not reveal any cracks because the control columns are painted black.
Considering the ubiquitous nature of these aircraft in flight training world wide, the question becomes, 'How safe are these aging Cherokees?'" he said. "It is not a case of will this happen again but "when" will this happen again. The next pilot, and student or passengers might not be so lucky."
Buttonville Open Another Year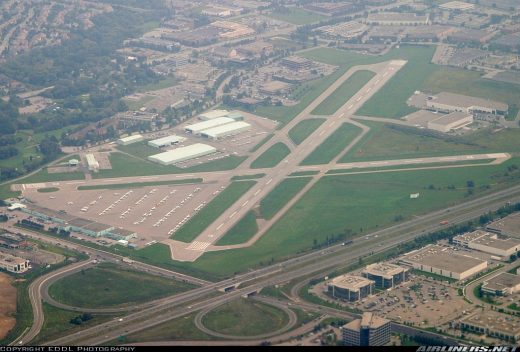 The owners of Buttonville Airport in Toronto have decided to keep the facility open a year longer than planned.
The airport was slated for closure at the end of October but will be available until Oct. 31, 2017.
No reason was given for the extension. In anticipation of the original deadline, many of the businesses and services have left or are planning to leave.
Transport Canada is also closing its offices at Buttonville in June.
The Sifton family, owners of the private facility, announced the closure a few years ago after losing federal funding. They announced a major self-contained residential and commercial development for the site.
JetBlue Talking CSeries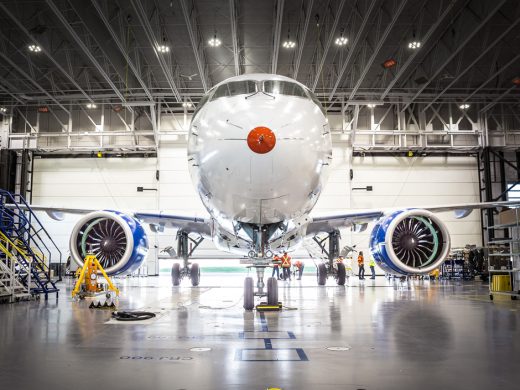 Bloomberg is reporting that JetBlue is reconsidering the purchase of CSeries airliners after it abandoned talks with Bombardier last year.
The New York-based airline operates a lot of short-hop routes in the Northeast and already has Embraer E190 aircraft. It was going to buy another 22 Embraers but deferred that order for five years.
If something comes of the JetBlue talks, a reasonable order would cement the future of the aircraft as a viable contender in the single-aisle jetliner market.
The resumption of talks comes a week after Bombardier inked a deal for up to 125 CSeries with Delta Airlines. That order pushed the design over the 300 launch orders that Bombardier targeted, which generally denotes the break-even point.
As more airlines get on board with CSeries, it will be easier to sell, especially if it lives up to its promises of efficiency and passenger comfort.
Bombardier claims the plane will be 15 percent less expensive to operate and it's also billed as one of the quietest airliners ever developed.
Air Support For Fort McMurray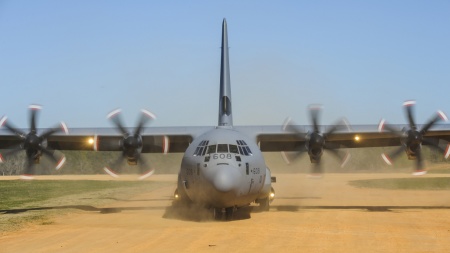 The Royal Canadian Air Force, oil company aircraft and numerous other carriers and private operators are helping deal with the catastrophic fire in Fort McMurray.
Prime Minister Justin Trudeau has pledged the full support of the RCAF to help with air transportation needs in the oil community.
There are four Griffon helicopters already on the scene and a C-130 on standby at CFB Cold Lake, about 200 miles south of the stricken city. Another C-130 is standing by at its base in Trenton, Ontario in case it's needed.
The Air Force deployment is in early stages and expected to grow dramatically.
"That is very much just the tip of the spear," said Brig.-Gen. Wayne Eyre, commander of Joint Task Force West based in Edmonton. "We have many more working on planning, and standing by, should the call come."
One of the challenges is that Fort McMurray Airport has been closed because of the fire so the Hercs, which can land on unimproved surfaces, have been called in.
There are also private runways used by oil companies for moving personnel that may come into play. They can take airliner-sized aircraft if needed for evacuations.
There is a large flight restricted area in place around Fort McMurray to accommodate air tanker traffic.