Scroll Down to see all of this week's updates
Pets On Planes From Fort McMurray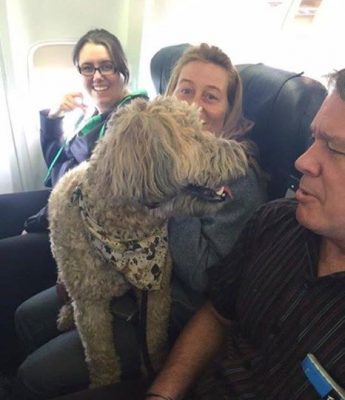 A massive airlift, likely the largest in Canadian industry, evacuated more than 10,000 people from fire-ravaged Fort McMurray last week.
Airlines, charters, private aircraft and oil company planes were all pressed into service to get refugees out of immediate danger and out to Edmonton and other locations where they could report to shelters or stay with friends and relatives.
But while the human exodus was impressive, it was the effort to evacuate their pets that touched the hearts of millions around the world.
The various carriers essentially scrapped their normally-strict rules for carrying critters and allowed passengers to just bring their dogs, cats, guinea pigs, hedgehogs, chincillas and fish on board.
"I can tell you where I work, we're all animal lovers," Suncor Energy Chief Pilot Keith Mann told The Daily Beast. "We all love dogs. I could totally understand why you can't separate with your pet. I would have a hard time myself."
Mann said Suncor crews were told to accept as many animals as they could in comfort and safety and Canadian North and WestJet reacted similarly.
CHC Helicopters Bankrupt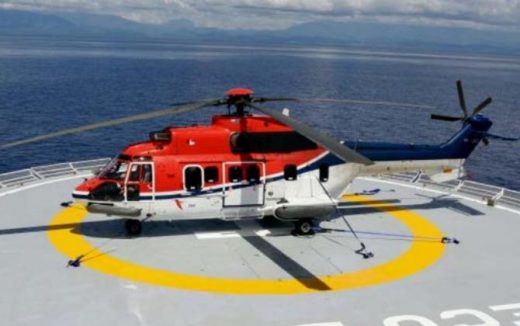 CHC Group, the Texas-based company that owns CHC Helicopters, based in Vancouver, had filed for bankruptcy protection, citing the worldwide slump in oil prices.
The company is the world's largest provider of helicopter services to offshore oil operations and has suffered along with most other businesses that are dependent on the oil industry.
"CHC's operations have been significantly affected by the dramatic decline in oil prices since their peak in 2014 and general uncertainty in the energy market, which has led to decreased customer demand and an increase in idle aircraft," the company said in a statement.
The company has 220 aircraft on six continents and was also hit by the fatal crash of one of its Super Puma aircraft in Norway in April. The crash, which killed two crew and ll passengers. Super Pumas were pulled from service pending an investigation of what caused the rotors to separate.
CHC will continue to operate through its restructuring. It listed $2.19 billion in debt in its bankruptcy filing.
Air Canada Integrates Biofuel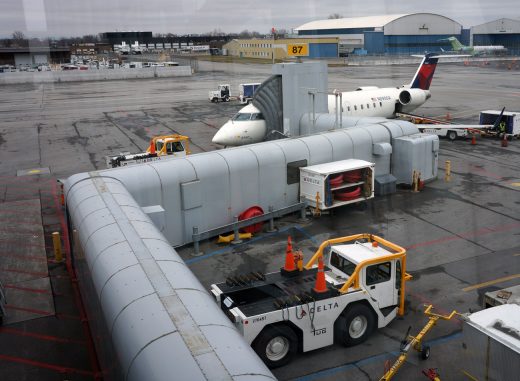 Air Canada has announced that it has picked Montreal-Trudeau International Airport for the addition of 400,000 litres of biofuel to the regular fuel supply at the airport.
The three-year project, known as Canada's biojet Supply Chain Initiative (CBSCI), involves 14 stakeholder organizations and will be the first use of biofuel blended with regular fuel in a common fuel system for all airport users.
"We are pleased that this important initiative will be held at Montréal-Trudeau Airport," said Teresa Ehman, Director – Environmental Affairs at Air Canada. "Air Canada has invested billions of dollars in fleet renewal to reduce our fuel consumption and meet our current emission reduction goals. Biojet holds the potential to be an important part of our strategy for achieving our longer-term industry goals of carbon neutral growth from 2020 and a 50 per cent reduction in emissions by 2050, relative to 2005 levels.
"The CBSCI project will contribute significantly to advancing a biojet supply chain in Canada by facilitating the logistics involved in the introduction of biojet to an airport's shared fuel system."
The biofuel used in the project is derived from renewable and sustainable feedstocks and the Montreal project will likely form a template for similar systems at other Canadian airports.
Comox Group Restoring Typhoon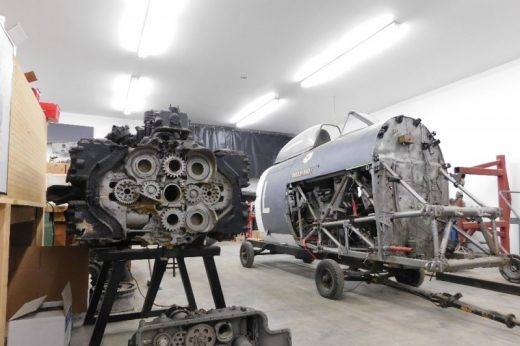 The Typhoon Legacy Project has launched a gofundme campaign to help in restoration of their rare warbird.
Typhoon JP843 is undergoing restoration at the group's hangar in Comox, B.C. and the hope is to return it to flight.
Much of the work is done but it's an expensive project because some of the parts will have to be reverse engineered.
"Production techniques and original materials and processes will be followed as closely as possible," the group's Web site says.
The project includes the Hawker fighter's Napier Sabre engine.
Anyone interested in helping can go to the group's Web site for more information.