Scroll Down to see all of this week's updates
Pilot Denies Bomb Threat Accusation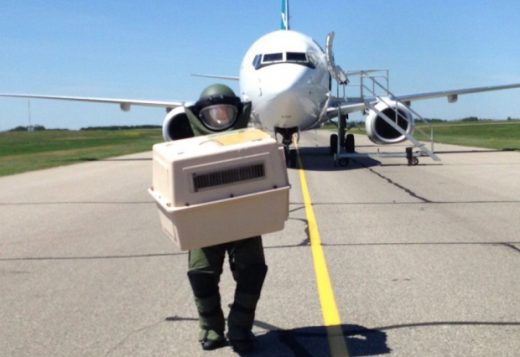 A former WestJet captain is suing his former employer alleging the airline blamed him for a rash of bomb scares against WestJet flights last year, according to a CBC report.
For the record, Keith Kippen denies he had anything to do with the bomb threats and WestJet denies it told police that Kippen made the threats.
What lies between those two positions is a tangle of human resources issues that involve allegations of fraud and theft against Kippen and his dismissal for insubordination after he missed a mandatory meeting with WestJet officials on June 26, 2015. There were five bomb threats called in to the airline between June 27 and July 2.
Kippen was arrested by the Ontario Provincial Police on July 14 and questioned about the bomb threats but was released. It was during questioning that Kippen alleges an investigator told him WestJet had accused him of being behind the threats.
In court documents quoted by the CBC WestJet says it provided employment records to police as part of the investigation into Kippen's alleged involvement in the threats but didn't make any allegations itself.
"Communications made to the police concerning the bomb threats were made without malice and in good faith for an honest and well-motivated reason," WestJet's response says.
"WestJet was under a legal, social and/or moral duty to provide information to the police to assist with the bomb threat investigation."
The meeting Kippen missed was to discuss allegations from other WestJet pilots that had allegedly lent him money.
Diamond Flies Military Trainer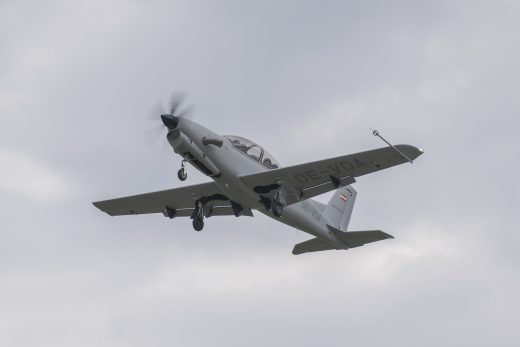 Diamond Aircraft has jumped into the increasingly crowed military training market with a light turboprop single.
Less than a year after  the first drawings were started, the DART 450 flew from the company's headquarters in Austria but no mention was made of involvement by Diamond's North American plant in London, Ontario.
The aircraft has a 500-horsepower Russian turboprop engine and carries two crew in tandem seating. It features two pneumatically operated ejection seats.
Diamond CEO Christian Dries has committed to producing the aircraft following the successful first flight.
The aircraft is fully aerobatic (+7/-5G) and has an estimated top speed of 250 knots. It's aimed at both civil and military markets.
Mishap Blamed on Pilot Crunch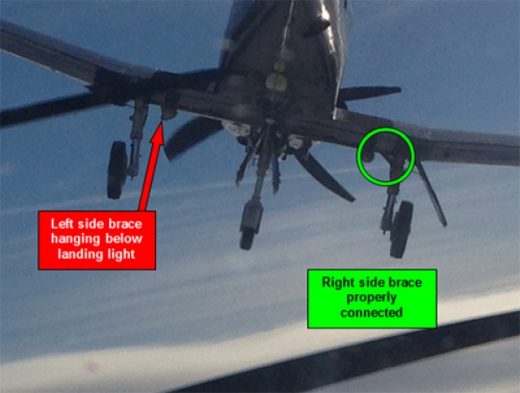 A Royal Canadian Air Force investigation has concluded that pressure to train more pilots played a role in the ejection of a military flight instructor and a student near Moose Jaw in 2014.
The CBC is reporting that training was rushed for instructors and that played into the mishap, which resulted in the loss of a Harvard II trainer and minor injuries to the pilots.
"The pressure (to produce graduate pilots) created a culture to prioritize student missions over SCT missions – intended for pilots to maintain currency and proficiency – and played a direct role in this accident," wrote the Directorate of Flight Safety.
The instructor and student were practicing emergency landings in gusty conditions when the aircraft landed hard before the instructor initiated a go-around. A chase plane was sent up and the pilot found a gear support strut had been damaged.
The instructor ordered an ejection and the plane crashed in a field. The pilots landed nearby and the student was dragged, resulting in minor injuries.
King's Plane Held in Ontario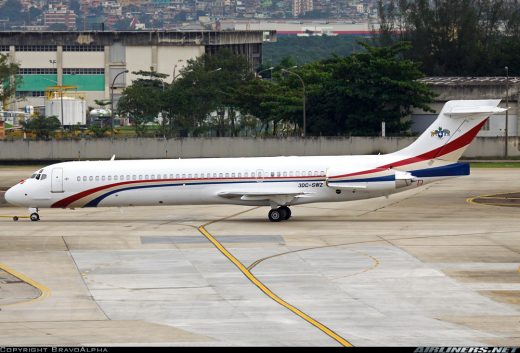 What may be the world's most expensive DC-9-87 is not allowed to leave Ontario thanks to a legal squabble between the King of Swaziland and a former business partner who says the king owes him money.
The old airliner was extensively redone and is said to be worth more than $22 million. Singapore businessman Shanmuga Rethenam says King Mswati III owes him about $8 million, most of it for the aircraft refit according to a Reuters report.
The two have been battling over the aircraft for a couple of years and it's the second time the aircraft has been detained in Canada. A court in Toronto ordered the plane not be taken out of Ontario while the legal feud plays out.
Meanwhile, Rethenam says charges of fraud and misappropriating funds in Swaziland are retaliation for him clipping the king's wings.