Scroll Down to see all of this week's updates
Feds Stall Mars Deal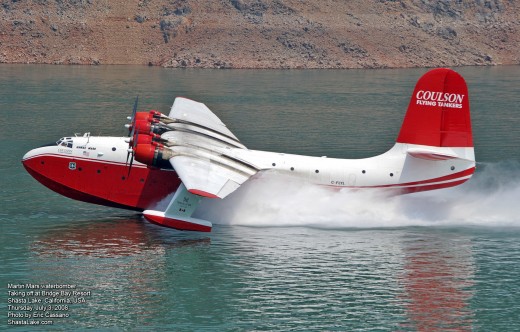 Canada's Heritage Minister has thrown a wrench into a B.C. man's bid to modernize his company's fleet of air tankers.
Wayne Coulson has been working on a deal with the U.S. Navy National Naval Aviation Museum to trade one of his Martin Mars flying boats for surplus C-130s to be converted to air tankers.
Heritage Minister Shelly Glover has told Coulson the aircraft might be a "cultural property" with significant heritage value to Canada and has ordered him to apply for a special export permit under the Cultural Property Export and Import Act.
Coulson, who has a reputation as a straight talker, is not impressed.
"I've had a look at the law and we're convinced that I can do with those airplanes what I want to do with them," he told CBC News.
The gigantic Mars, which are converted to air tankers, have been a familiar sight to B.C. residents and those of some western states during forest fires for decades. It can dump 19,000 litres of water scooped from a big lake.  B.C. has cancelled its contract with Coulsen and is using a mix of smaller more modern aircraft to fight fires.
Both aircraft are airworthy and Coulson has even painted one of them in Navy colours in preparation for display at the Pensacola, Florida museum. The U.S. government has also had issues with the trade deal because of laws concerning the sale of military assets to other countries but a deal was thought to be possible.
Meanwhile, Vancouver Island MP John Duncan is trying to broker a deal between Coulsen and his government that would see one of the aircraft transferred to the Canada Aviation and Space Museum in exchange for some surplus RCAF C-130s, allowing Coulsen to pursue his deal with the U.S. Navy.
"I do believe if we can preserve one in Canada, that it's realistic to think we can export the other one," Duncan told CBC. "I just want to see the right thing done." Coulson said he'd be open to that sort of deal.
"Rather than cut them (surplus Hercules planes) up into beer cans, why don't we look to people like ourselves … that have creative ideas, put this surplus equipment to work and maybe generate some economic development with it," he said.
Although nothing has been finalized with the U.S. government, the Navy is reportedly anxious to get its hands on a Mars. Martin sold seven of the giant transports to the Navy in the 1940s and Coulson's are the only remaining examples. The museum has at least one of every aircraft type flown by the Navy except the Mars.
Air Canada Gets Tough on Carry-On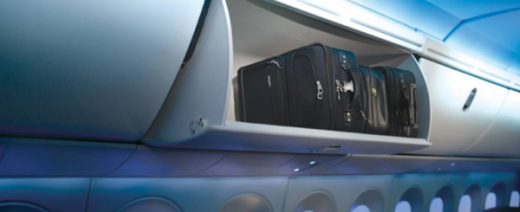 Air Canada has announced it will begin strictly enforcing its carry-on baggage rules at Canada's largest airport next week.
Air Canada employees will physically check bags passengers want to take in the cabin with them and if they meet the standards they will get a red tag that designates them as "approved carry-on baggage."
As predicted would happen, the amount of luggage being pulled carried and dragged down the jetways has increased dramatically since all of Canada's major airlines began charging $25 for a passenger's first checked bag.
One of the issues is that all airlines have different maximum bag sizes for carry on. Air Canada limits  carry on to 23 cm x 40 cm x 55 cm.
Air Canada is publicizing the campaign as a bid to streamline the boarding process. The last time it tried to enforce the standards it provoked an angry reaction from passengers.
The policy enforcement will spread to other airports next month.
Penalties Hurt McLeod in Japan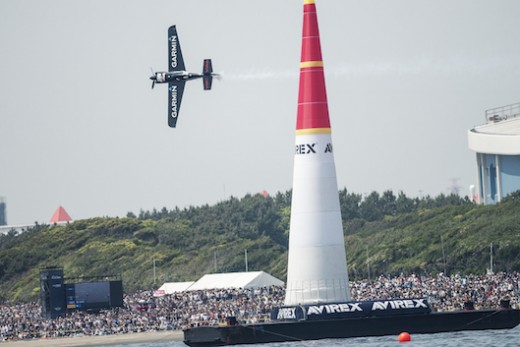 Red Bull Air Race pilot Pete McLeod was a disappointing 12th in the second race of the series in Chiba, Japan last weekend but there was a major upside to his worst finish in three years.
It seems the engine set-up problems that have dogged him since the beginning of the season have been solved.
McLeod actually flew the second fastest time on race day but got a total of five seconds in penalties on technical errors (hitting a pylon and incorrect level on another set of pylons) to lose his heat to American Mike Goulian.
"It was a tough day results-wise for me but I think I made a breakthrough with the plane set-up and the flying lines," said McLeod. "Aside from the penalties, I posted one of the fastest net times of the round. That gives me a positive outlook heading into the next race in Croatia in two weeks."

McLeod was third in the opening race in Abu Dhabi in February despite the engine problems.
The current issue of Canadian Aviator has a major feature on McLeod resulting from his first place finish in Las Vegas last fall.
Bombardier Sees Profitable Future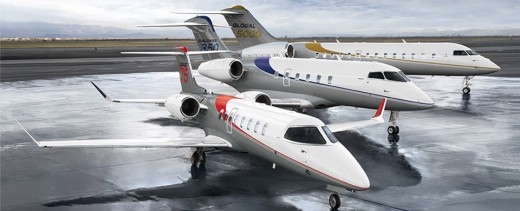 After a tough week, Bombardier officials put on their game face for Europe's most important business aviation show this week.
The company always gives its industry forecast for the next 10 years at the European Business Aviation Convention and Exhibition in Geneva and it predicted it would claim its fair share of $267 billion in business through 2024 with a total of about 9,000 business aircraft being sold.
"Bombardier continues to be well positioned for long-term market leadership and remains at the forefront of innovation and technology with the industry's widest portfolio of business jets," said Jean-Christophe Gallagher, vice-president, strategy and marketing, for Bombardier Business Aircraft said in a statement Tuesday.
The rosy outlook came a few days after the company announced it was shedding 1,750 jobs because demand for business aircraft was down. The layoffs will occur mainly at its facilities in Quebec, Toronto and Ireland. Bombardier bet heavily on selling large business jets in Russia and China but both markets have dropped significantly.
Russia is being squeezed by economic sanctions resulting from the issues in Ukraine while China's economy has declined and an anti-corruption campaign has forced its formerly high-flying wealthy elite underground.
Walking into this maelstrom is long-time industry executive David Coleal as the new president of its  business aviation division. Coleal is no stranger to the culture at Bombardier. He worked at Learjet before taking an executive vice president position at Spirit Aerosystems, which makes fuselages and other large structures for Boeing.
Coleal has a reputation as a tough cost cutter and there are predictions he will help turn the divisions fortunes around.