Scroll Down to see all of this week's updates
KF Aerospace Launched Cargo Service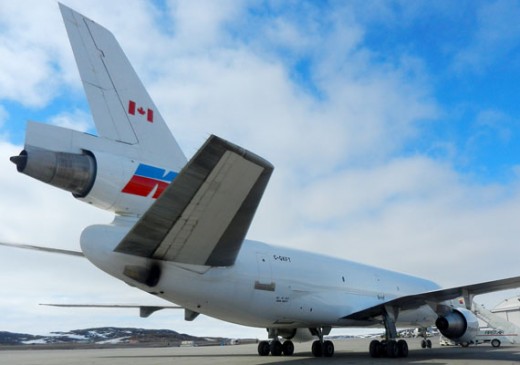 A few months after losing its long-standing contract with Purolator and Canada Post to Cargojet, KF Aerospace (formerly Kelowna Flightcraft) is rebounding with an international cargo service of its own based at Toronto's Pearson International Airport.
"For nearly 40 years we have been Canada's largest cargo operator and have provided over 99 percent reliability to Purolator and Canada Post overnight courier customers," said Barry Lapointe, founder and CEO of KF Aerospace. "We look forward to providing the same level of regularly scheduled service to Canadian companies reaching into Europe, USA, Asia and points beyond".
Although KF Aerospace has its headquarters in Kelowna, B.C, the new business will initially be focused on the East. It will do four-times-a-week service from Toronto to Brussels with a stop in Moncton, New Brunswick. It will use its DC-10 aircraft on this route. It will also use Boeing 727s between Toronto and Moncton for domestic service to Atlantic Canada.
Within a couple of months, the plan is to expand west to Calgary and Vancouver with a facility in Anchorage to serve Asia.
Brussels was chosen as the European hub because of its location. Brussels is within eight hours of trucking distance to most of the European market.
Air Tanker Pilot Identified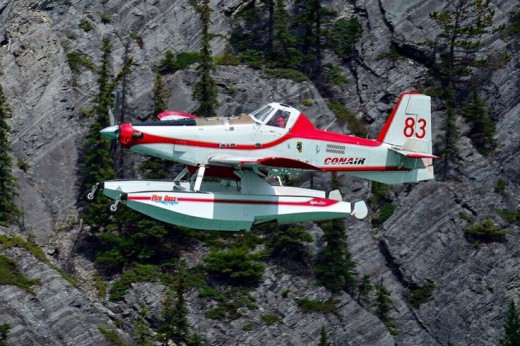 A 38-year-old Cranbrook, B.C. man has been identified as the pilot of an air tanker who died in a crash in Alberta last week.
William Hilts was flying an Air Tractor 802 Fireboss when it went down in a remote area of the Cold Lake Air Weapons range May 22.
Conair spokesman Jeff Barry said Hilts was an experienced pilot in his fourth season with Conair. Friends said flying for Conair was his "dream job."
He was originally from Ontario but had most recently been living in Cranbrook.
Hilts was part of a massive effort to contain a huge fire burning in the oilsands region of northern Alberta. The fire has forced the evacuation of thousands of people and shut down 10 percent of the production of oilsands oil.
First Air Canada Woman Pilot Retires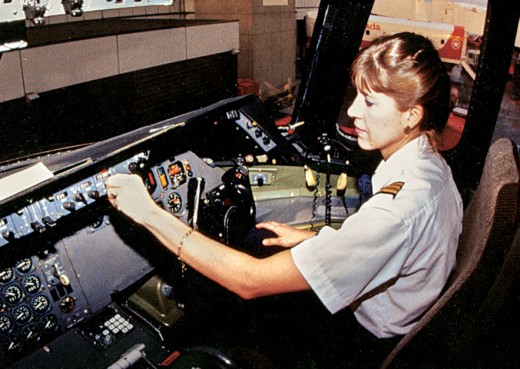 The first female pilot hired by a major Canadian airline retired as a Boeing 777 captain on a flight to Munich.
Judy Cameron, who is now 61, could have kept the left seat for another four years but said she wanted to leave room for younger pilots. "[I] felt it was only fair to let the junior guys move up," she said.
Cameron's final departure paralleled her arrival at Air Canada in 1978 with plenty of media attention. All the networks and major newspapers covered both occasions.
Part of the story is that women haven't made much headway as pilots and Air Canada is about average when it comes to female pilot numbers. About 150 of 3,000 Air Canada pilots are women, or about five percent.
Cameron has words of encouragement for women and girls considering learning to fly. "Be persistent, and it is worth it, and you can do it."
Cameron will keep flying and is planning to take an aerobatics course.
Full Fidelity Seaplane Sim For Viking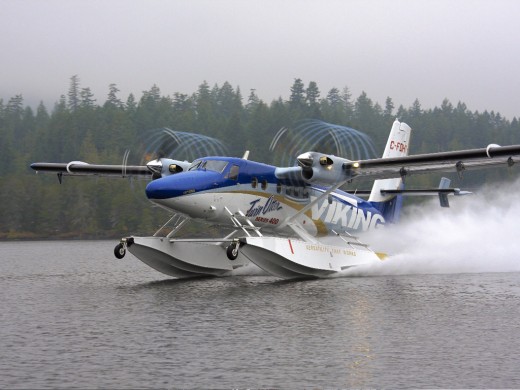 Pacific Sky Aviation and Viking Air have broken ground on the facility to house the world's first Level D seaplane simulator.
The all-axis full motion sim will be used as part of the flight training program for pilots transitioning to the Series 400 Twin Otter being built by Viking in Victoria.
The simulator is of the same calibre as those used by major airframers building airliners and military aircraft and its ability to simulate seaplane operations is unique.
"For Twin Otter seaplane operators, pilots will be able to experience simulated takeoffs, landings and docking operations on a range of sea states and water conditions, including glassy water and a variety of wind conditions, reducing the time and cost for operators to develop seaplane captains," said Pacific Sky CEO Michael Coughlin. The sim will also duplicate land operations
The simulator can be adapted to train on other platforms and the building is designed for additions to accommodate more simulators. At first, there will be about 20 people working at the facility.
Viking CEO Dave Curtis said high level training is especially important for a platform like the Twin Otter since it flies in some of the most extreme operating conditions imaginable.
"When considering the number of new build aircraft being added to the worldwide fleet, and the significant growth in international Seaplane operations, having access to the world's only Twin Otter Seaplane simulator will not only allow us to alleviate the impending pilot shortage caused by long training cycles for qualified Seaplane crews, but will help us remove significant constraints to our future growth," Curtis said.
Viking and Pacific Sky are corporate relatives under the umbrella Westerkirk Capital Inc., a private Canadian investment firm.