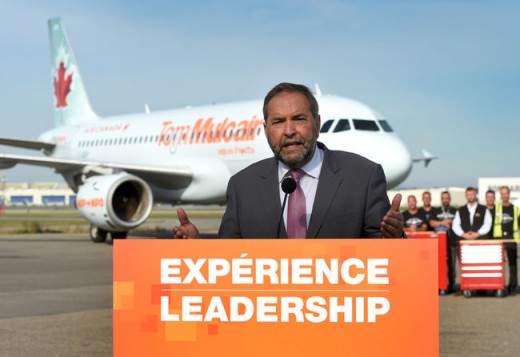 Aviation doesn't often come up in election campaigns but NDP leader Thomas Mulcair broke that mold with a major announcement in Montreal on Tuesday.
Mulcair pledged to create a $160 million fund to help small and medium-sized aerospace companies become more competitive in the global market. The money would be used to help them invest in new technology and products.
Mulcair also said he would further support the industry by leading trade delegations abroad to promote Canadian aerospace.
He made the promises against a backdrop of continuing problems in the industry, notably the recent layoff of 2,100 workers at Bombardier.