One of the more successful kit aircraft companies in the world is looking for a new owner to "take it to the next level." Murphy Aircraft Manufacturing, of Chilliwack, B.C. has sold more than 2,000 kits to 35 countries in its 30 years of operation and founder Darryl Murphy wants to retire."With strong signs of economic recovery in North America, the time is right for someone else to take over," Murphy said in the news release.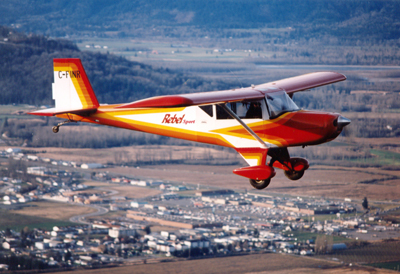 The deal includes all eight aircraft currently built by the company, three sizes of floats, inventory and intellectual property. He's asking $2.5 million to $4 million for the operation, depending on how much manufacturing equipment goes with the deal.
"This presents a great opportunity, as the cost of designing, tooling, building and testing a new line of aircraft would greatly exceed the asking price," the company said in a news release.
The Murphy line is well respected in the kit industry and some observers have suggested a few of the models would be good candidates for Light Sport designation in the U.S. as ready-to-fly aircraft. Murphy says the buyer will get full transitional training and help from the existing owners and it will be business as usual for existing owners and new customers during the sale.
Patterson AeroSales will continue to process orders and do the marketing for the company.