Scroll Down to see all of this week's updates
TSB Wants Safety Action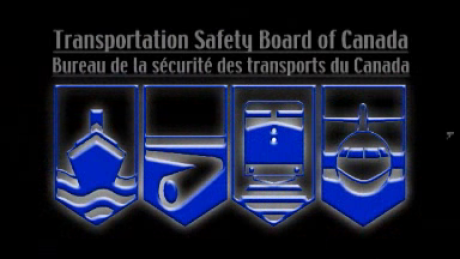 The Transportation Safety Board says it will hold aviation authorities and agencies to account for ignoring its recommendations in a new proactive stance that will undoubtedly make some waves.
Chair Kathy Fox said in a statement this week that the agency is tired of being stonewalled by stakeholders and will shine a light on their foot dragging.
"No longer is it enough to point out a problem and wait for others to take notice," said TSB Chair Kathy Fox. "In the next few days and weeks, we'll meet with key stakeholders to push for concrete action, and then we'll report publically on the results."
The statement came as the board released its annual Watchlist for safety improvements in all modes of travel. It has three concerns for aviation.
The board said there is unacceptable risk of collisions on runways, not enough is being done to mitigate runway overruns and too many aircraft are continuing unstable approaches rather than going around.
Runway incursions are generally on the increase and there were 416 reported in 215, six of  them serious. That compares to 386 in total and 10 considered serious in 2011.
Several recent TSB investigations have found a risk of collisions on runways, and the Board remains concerned that serious runway incursions will continue to occur until better defences are put in place.
The board also wants better runway surface reporting and enforcement of minimum overrun protection at major airports. It also wants some culture changes that remove the stigma (whether real or imaginary) attached to pilots going around if the sight picture isn't right.
Found Finds a New Home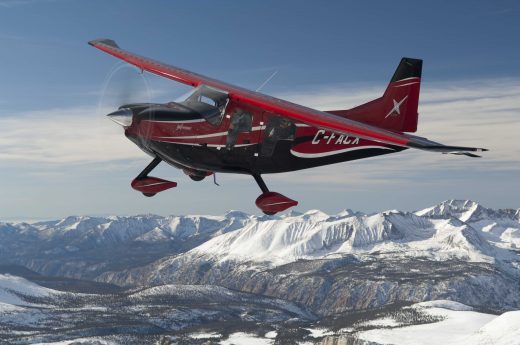 A New Zealand-based company with partners in China has bought the type certificate to Found Aircraft's final and most ambitious design.
Pacific Aerospace will build the E350 Expedition initially at its plant in Hamilton, NZ and plans to also build it at a facility in China that it built in a joint venture with Beijing Pan Pacific Aerospace Technology (BPAT).
"We identified this as an opportunity to take the E-350 to markets it's never been, utilising our strong distribution network of regional partners across the globe," said Pacific CEO Damian Camp.
"Once the E-350 is established in China, for which we believe there will be a very strong demand, we have the option of assembling the aircraft in our brand new facility at Changzhou."
Found certified the Expedition in 2008 and it met with favourable response but the bottom fell out of the market and Found was unable to sell and build more than a few of the big, rugged utility aircraft. The company went out of business in 2013
The E-350 is powered by a Lycoming IO-580, 325 horsepower engine, with a turbo-charged engine option. It can carry a full load of passengers, baggage, and fuel for 750 nautical miles.
The first aircraft are expected to be produced by next summer.
B.C. Aviation Council Awards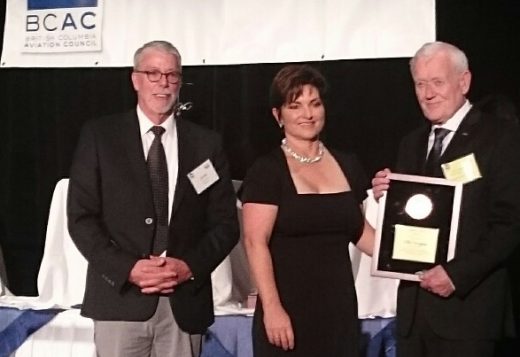 The British Columbia Aviation Council's Annual Silver Wings Awards Banquet, held at the Vancouver Convention Centre, overlooking the seaplane base on Coal Harbour.
Seven award winners were as follows: Entrepreneur of the Year in Aviation, Ken Norie, VIH Aviation Group; BCAC Environmental Award in Aviation, Prince Rupert Airport; Back and Bevington Air Safety Award, Darlene George and Simon Dennis, Nav Canada (Victoria Tower); Robert S. Day Award, Villi Douglas, Port Hardy Airport; William Templeton Award, Port McNeill Municipal Airport; Lifetime Achievement in Aviation, Terry Jones, Advantage Helicopters; Lifetime Achievement in Aviation, Danny Sitnam, HeliJet International.
Thirteen student pilots were awarded about $23,000 dollars in scholarship money in total.
Sask. Group Gets 99s Award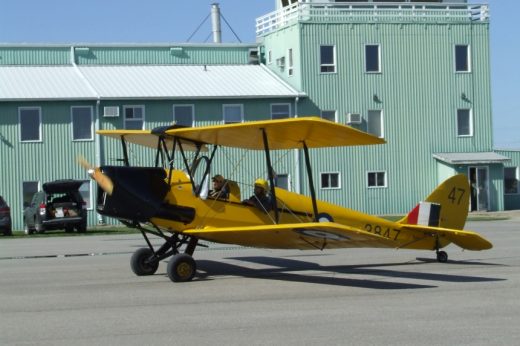 The Canadian Ninety-Nines have awarded their Canadian Award in Aviation to the Saskatchewan Aviation Historical Society Inc., located at John G. Diefenbaker International Airport in Saskatoon.
The group will use the $2,000 award "to enhance the education of young people and the general public about Saskatchewan's contribution to Canadian aviation."
In 1974, Canadian Ninety-Nines established the Canadian Award in Aviation to promote aviation within Canada. For the past forty-one years, individual Ninety-Nines and friends of the Canadian Ninety-Nines have contributed enough funds to provide an annual award of $1,000 – $2,000 to organizations whose activities promote, improve or preserve aviation and aeronautics in Canada. Individual Ninety-Nines do not qualify to receive this award. The award allows our women pilots to promote aviation through other organizations.
The Ninety-Nines also continues the award's association with the Pilot Training Achievement Awards program of the Air Cadet League of Canada. These awards are given to selected graduates of the Air Cadet Flying and Gliding Scholarship Program, and provide funding to assist young fliers in building flying hours while pursuing an advanced licence and working toward an aviation career. For 2016, three female air cadets will each receive a pilot training achievement award of $300.
Aviation Publishers Ltd. and Norm Scudellari have continued for their support in giving the cadet awards each year in memory of longtime Ninety-Nines and Canadian Award in Aviation trustees Isabel Peppler and Beryl Scudellari.
Anyone wishing to make a donation may mail it to the 99s Canadian Award in Aviation, 665 Windermere Rd., Suite 1102, London, ON, N5X 2Y6. Please indicate clearly where you would like your tax receipt mailed.
Applications for the 2017 99s Canadian Award In Aviation must be received by August 31, 2017. For further information, see www.canadian99s.com.
This is the end of the article