Scroll Down to see all of this week's updates
Canada To Relax UAS Regulations
Canada will open up most of the country to commercial use of small unmanned aerial systems (less than 25 kg.) without the need for special permits. At the opening session
of Unmanned Systems Canada annual conference in Montreal on Wednesday, Transport Canada Director General Martin Eley told about 300 delegates his department is now creating two levels of exemptions to the existing regulations that would permit wide use of commercial UASs within certain restrictions.
He said the new regulations strike a compromise between the burgeoning utility of the rapidly expanding industry and potential conflicts with manned aircraft. "Aviation safety is our prime motivator," Eley said. "We're trying to get that balance.Eley expects the exemptions to be published by the end of November and they will establish standard operational rules for UASs less than two kg in weight and a more stringent set for unmanned aircraft between two kg. and 25 kg. In general, however, the operators will be allowed to fly missions as long as they are not in a built up area, are at least five nautical miles from any airport and keep below 90 metres. The exemptions will be part of a national set of "staff instructions" that will ensure the rules are applied uniformly across the country. The existing rules require all commercial operators to obtain a Special Flight Operating Certificate (SFOC) and his department issued 940 SFOCs in 2013, 15 times as many as in 2010. He said relaxing oversight under these circumstances will allow his staff to concentrate on applications from operators who want to fly in circumstances where there is more potential for conflict.
Air Canada Pilots Ratify Deal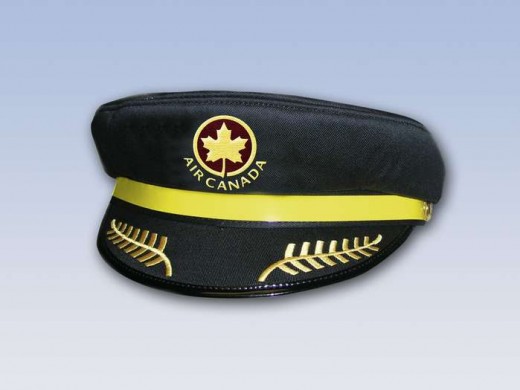 As expected, Air Canada pilots have overwhelmingly accepted a new 10-year contract with Air Canada but the deal doesn't guarantee labour peace.
In fact, the pilots could be in a position to reopen the deal in 2017, if certain provisions of the deal are not upheld by the company. "If they don't buy the airplanes they promised, then all bets off," said Craig Blandford, president of the Air Canada Pilots Association.
The unique deal, which is sure to catch the attention of other unionized carriers, is built around growth projections that the pilots have essentially agreed to support by not going on strike for 10 years.
For instance, they'll accept more regional flights (normally supplied by contract carriers) as long as those flights are used to foster growth in the long-haul business that provide the best jobs in Air Canada's cockpits.
The deal also includes a two percent pay increase every year along with performance bonuses at the same rate as those given upper management.
"What we wanted to do is that if management gets a bonus, then we get a bonus. It's the same metric now," Blandford said. "If they're making oodles of money, then we're going to get oodles of bonuses," he said.
Even if everything goes as planned, other unions have no intention of giving the company such a long leash. Leslie Dias, the Air Canada rep for Unifor, which represents ground employees, said the deal gives her members some comfort but there will be no similar action by her union.
"A lot can change in 10 years. You need to be in a position to deal with issues when they arise," she said. "Ten years is way too long to be locked in and unable to react."
Nomad Recovery Complete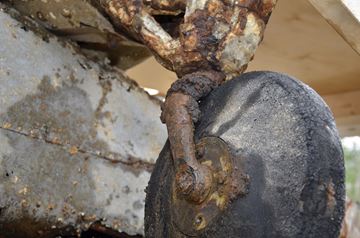 The RCAF gave Muskoka residents a look at the history that had lain hidden in their midst earlier this week.
The crumpled remains of a Northrop Nomad that crashed in Lake Muskoka in 1940 were displayed on a flatbed truck on Sunday in Bracebridge, giving the public a chance to pay respects to the two airmen who died in the crash.
The aircraft went down on a search for another missing aircraft. The heap of twisted metal might not look like much now but Kevin Windsor, curator of the National Air Force Museum of Canada, said there is history in the making on that truck.
He said about 97 percent of the wreck was recovered and most of them are in good condition despite the long submersion. The goal is to restore the aircraft to static condition for the museum.
"It will take about five years. There are a lot of parts that we have to clean and there is still a lot of lake debris in there so we have to take that off carefully so we don't do any more damage to the aircraft," he said.
He said the museum is considering two futures for the wreck. It will either be put back in shape as if it was ready for takeoff or be used to depict a crash site.
"We will look at the aircraft and see what is salvageable for a restoration or if it better left as a crash," he said, 
 Canadian Building Hemp Airplane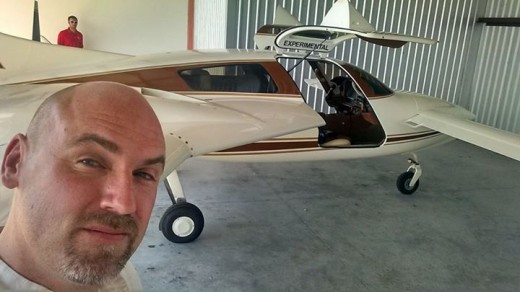 A Canadian company is going ahead with plans to build a light aircraft built almost entirely of hemp that will be powered by hemp oil.
Derek Kesek, of Burlington, has signed a deal with Velocity Aircraft, of Sebastian, Fl. to build the aircraft, which will use hemp fibre as a replacement for the fibreglass that Velocity airframes are normally built from. Velocity owner Duane Swing said tests show the hemp material is as strong or stronger than fibreglass.
Kesek told the Toronto Star that the aircraft structure, seats and pillows will be made from hemp and account for 75 percent of the aircraft. Kesek said the aircraft will be used to promote the industrial uses of hemp and he's started a company to extol its virtues.
The plane, based on the Velocity canarded pusher design, will be left the natural hemp colour and is expected to cost about $500,000 to build.
Kesek is gathering investors and will investigate crowdsourcing to fund the project.
He's hoping to fly it next spring from Kittyhawk, NC, where the Wright brothers first flew.