Scroll Down to see all of this week's updates
New Airport Regs Surprise COPA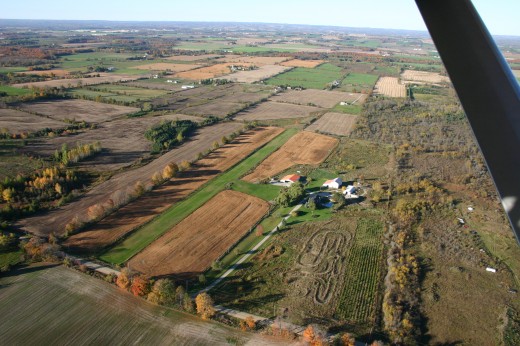 Canadian Owners and Pilots Association (COPA) President Kevin Psutka says the industry has been taken by surprise by a couple of sections included in first reading of a bill before Parliament that will give the Minister of Transport the ability unilaterally block development or expansion of an aerodrome.
In Canada, an aerodrome refers to virtually any patch of ground or stretch of water used by any kind of aircraft so the new regs, if enacted, would affect private and industrial site aviation facilities all over the country, not just the 570 registered airports. The Aeronautics Act Amendments are tucked in the Harper government's Bill C-43, an omnibus budget bill currently grinding through the legislative process. Psutka hopes to appear before the Standing Committee on Transport, Infrastructure and Communities next week to ask that the pertinent sections be removed from this bill to allow consultation with stakeholders.
On Nov. 5, Transport Canada official Sharie Currie answered a couple of questions posed by committee members and said the amendments will give the minister the "power to intervene" in aerodrome developments in cases where those developments pose a risk to aviation safety or are considered not to be in the public interest.
Such interventions would only be considered after the receipt of "a fact-based substantiated complaint" from provincial or municipal officials or a member of the public.
In his brief to the committee, Psutka says a focus group convened to discuss this issue in June was left with the impression that only new airport developments would be affected.  "It came as a complete surprise that an amendment to the Act appeared as part of Bill C-43," Psutka said in his brief. "None of the participants in the focus group who have been contacted by COPA had knowledge of this development, including any discussion of its content."
The amendments appear to arise out of complaints from municipal and provincial officials about new airstrips being built to serve resource developments. Psutka said COPA is a big believer in local consultation before any airport projects proceed. But COPA is also arguing that the system of airports are part of a national asset that could be harmed by bowing to local interests. He said further consultation on the broader implications of the bill before Parliament is needed.
CSeries Almost Back on Track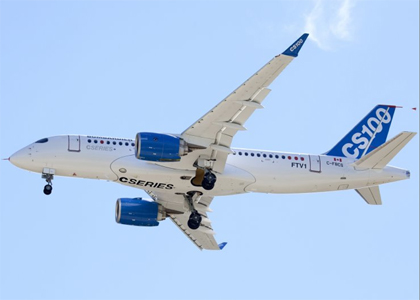 The CSeries test aircraft damaged when an engine had an uncontained failure last May is back in the air and Bombardier says it has put more than 120 hours on two other test aircraft since flight testing resumed in September.
Two more aircraft are expected to join the flight test program this year, bringing the total to five and the company is continuing to forecast certification of the smallest version of the platform, the CS100, by the last half of 2015.
Meanwhile, Bombardier officials told reporters at Airshow China in Zhuhai the company would be open to putting assembly lines in China for its aircraft. An assembly line would have to be justified by sufficient orders. In October Bombardier formally ended a plan to assemble aircraft in Russia, citing tensions over the geopolitical issues in Ukraine.
Last week, Bombardier took one of the CSeries flight test aircraft on tour in the U.S., showing it to prospective customers among the big airlines. United Airlines is said to be mulling replacing its regional fleet with either CSeries or Embraer E-Jets.
 Swiss Space Shuttle Tests in North Bay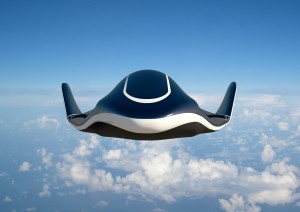 A Swiss company that ultimately wants to fly a commercial space shuttle has been doing some of its testing in North Bay and recently finished "drop tests" of a special container with communications and avionics aboard.
Swiss Space Systems says the electronics testing, which involved hoisting the container to 12,500 feet to ensure the ground systems communicated to the gear on board, went without a hitch. That means next spring the company will bring a scaled mockup of its SOAR space plane for flight tests at Jack Garland Airport.
SOAR is a reusable shuttle designed to take small (up to 250 kg.) satellites into orbit and land back on earth. "Our aim is to democratize access to space by enabling emerging markets, countries, universities and research institutes to do what has not been possible for them up to now: deploy their own satellites," said a company mission statement.
A fleet of spaceplanes is envisioned and the first test flights are planned for 2017. The tests in North Bay, done in collaboration with Canadore College and seven local companies, are an important part of the development of the project.
Propeller Accident Survivor Get Attention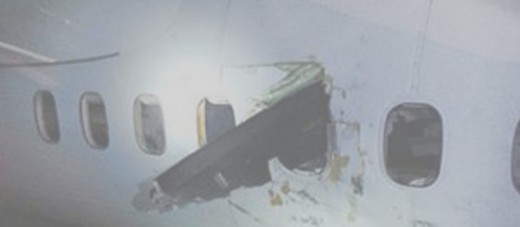 The Edmonton woman who very nearly became Canada's first airline accident fatality in years has been the toast of international media this week after a literal brush with a Q400 propeller.
Christina Kurylo told Global News she was lucky to escape when the blade came through the window by her seat at the jarring end of a trouble-plagued Air Canada Express flight last Thursday. "I am very blessed to be where I am right now," she said. "I could have died, you know, you never know what could have happened."
Kurylo got only a few bumps and bruises from the encounter with big composite blade.
The blade pierced the cabin after the right main gear of the aircraft collapsed on landing in Edmonton. It was the end of an eventful night for the passengers and crew on a flight that was supposed to go from Calgary to Grande Prairie.
A tire blew on takeoff but the winds were so high in Calgary that the pilot diverted to Edmonton rather than return to Calgary. It's not clear why the gear collapsed during what was described as a routine landing in Edmonton and the Transportation Safety Board is investigating it all.