Scroll Down to see all of this week's updates
Transport Canada 'Working' on Customer Service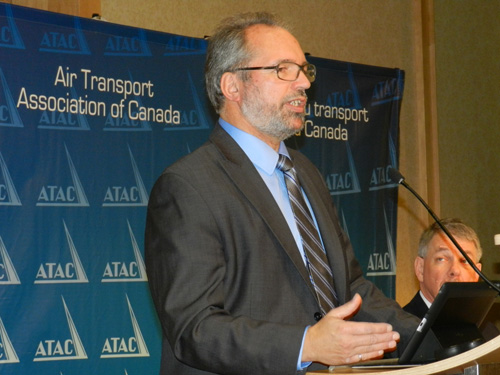 Transport Canada is working through service delays and implementing internal measures to try to speed up the various approvals, exemptions and certificates that keep the aviation industry running.
In a question-and-answer session at the 80th annual Air Transport Association of Canada meeting in Vancouver, Director-General Martin Eley said the focus now is on making sure staff resources are used efficiently and that designated representatives are used where possible to handle approvals.
"We are optimizing the use of delegation," he told about 300 airline, charter and flight school executives. "We have to put the resources where we need them."
Eley said the department is implementing a staffing software system that will show where there is staff time available to get work done that might otherwise go to a waiting list.
Some delegates questioned the wisdom of having offices in other geographical areas suddenly being required to work with companies that the might not be familiar with.
Eley said another challenge facing the department is a wave of retirements that will take many of its most experienced people. He said TC is actively recruiting people to fill the gaps that will emerge over the next few years.
He also said the department continues to review and refresh its policies to make sure oversight is going where it's needed.
"Risk-based approval is a better way to do things," he said.
Airport Control Issue Ramps Up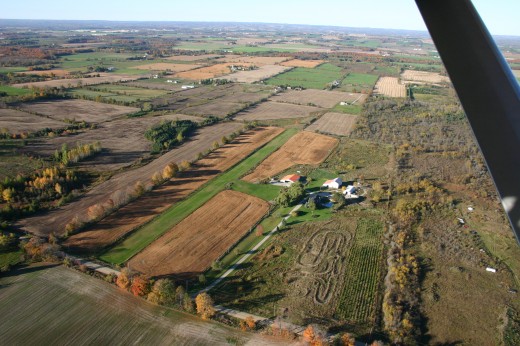 The heads of two of Canada's biggest aviation groups were to appear before a Senate committee to oppose a controversial move that would allow the minister of transport to dictate the scope and terms of airport development and uses.
Canadian Owners and Pilots Association President Kevin Psutka and Kathy Lubitz, president of the Ultralight Pilots Association of Canada were to address their concerns late Wednesday, just after our editorial deadline.
Their positions have already been well articulated and Psutka, who was attending the Air Transport Association of Canada meeting in Vancouver (he's appearing before the committee by video conference) said this session was likely to involve more discussion than the introduction of the controversial paragraphs at a Parliamentary committee meeting two weeks ago.
At the Nov. 5 meeting, a senior Transport Canada official introduced the measure, which will give the minister the legal authority, without recourse, to intervene in any issue involving airport development or the attendant uses. The paragraphs, which would enshrine changes to the Aeronautics Act and therefore create new law, would apply to all Canadian aerodromes, from private farm strips to seaplane bases to certified airports.
The concern is that the law will give local interests a pipeline to derail airport projects based on local or regional concerns. The airport system is generally regarded as a national asset to which the zoning, noise and esthetic concerns of the local population are secondary.
Psutka said there is also a movement afoot among some members of Parliament to expand the scope of these changes to allow direct involvement by municipal and provincial authorities in airport development decisions.
Both groups are urging their members and anyone else in aviation to contact their members of Parliament to register their opposition to the changes.
Action Planned on Laser Attacks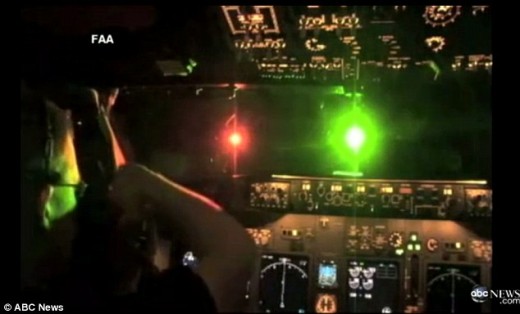 Various authorities are planning to create a new system to help track down those who shine lasers at aircraft.
At the Air Transport Association of Canada meeting in Vancouver this week, delegates heard on an innovative plan to help find those responsible for laser attacks in time to apprehend them.
What happens now is that pilots report the attack to whatever air traffic facility handling them at the time and it's up to the controller to call in the appropriate authorities. Since the attack could originate from any of a number of police jurisdictions on the approach to an airport, it can take time for the controller to determine whom to call.
The plan being conceived would give controllers a single alert line to use when laser attacks occur and ground-based dispatchers, usually at the local 9-11 office, would determine who to call.
In some cases, a police helicopter could be dispatched in time to either catch the mischief maker in the act or to search an area with onboard sensors to try to identify suspicious looking characters who could be interviewed on the ground.
Last year there were 461 reported laser incidents in Canada and this year is on pace to exceed that.
 WestJet Pilots Ink Tentative Deal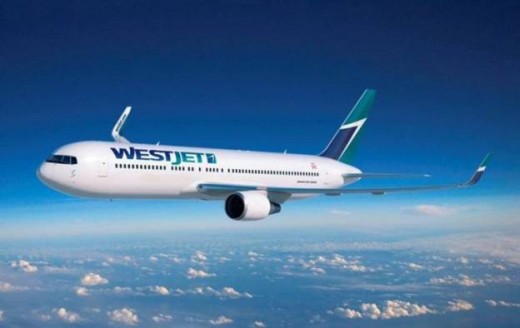 It appears there will be labour peace in the cockpits of the country's two main airlines for the foreseeable future after a tentative deal was struck between WestJet and its pilots on Tuesday.
About 1,300 pilots, members of the WestJet Pilots Association, will vote on the deal later this month and details are expected in December.
Talks began in September and this deal will replace one in place since 2009.
The association leadership and the airline endorsed the agreement and both sides hinted at the give and take that the negotiations included.
"This agreement represents WestJet's commitment to work directly with the WJPA on behalf of pilots, based on our shared interests and for the good of the airline," said airline CEO Greg Sarretsky
Association co-chairs Michael Wesolowski and Paul Ysselmuiden hinted there is more money in the deal for pilots. "We are encouraged that through this agreement, WestJet leadership has recognized the value that our pilots bring to the company's overall continued success," they said in a statement. Among the discussion points was the airline's move to long-haul service with the lease of four Boeing 767-300ER (extended range) aircraft.
Last month Air Canada's 3,000 pilots agreed to a 10-year deal that will give them a 20 percent wage increase and better profit sharing package.