Scroll Down to see all of this week's updates
Stopgap Super Hornet Buy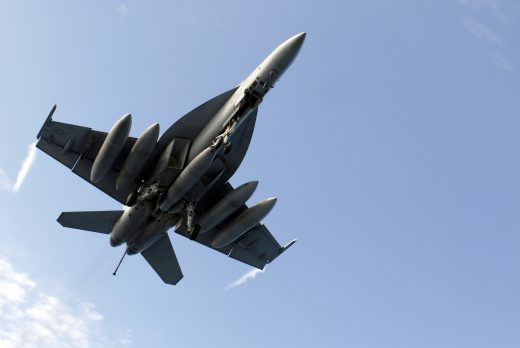 The federal government has found another way to delay actually buying a fleet of new frontline fighter aircraft but, as was inevitable, it ran out of ways to do it for free.
Confirming a rumour that's been around since May, the government announced Tuesday that it's looking at buying 18 FA-18 Super Hornets to fill a "capability gap" it blamed on the former Conservative government.
But like the Stephen Harper regime, it's also sidestepping true responsibility for actually making a decision on how to fulfill domestic, NORAD and NATO commitments by mandating that the so-called "open bid" process for choosing a new fighter will last at least five years, a solid 18 months beyond the mandate of the current government.
Meanwhile, the finger-in-the-dike measure to bring 18 new jets online will almost certainly carry inefficiencies that will result in some wasteful spending while creating a split force of fighter capability. As a senior Boeing official told reporters at the Abbotsford Air Show last August, the Super Hornet may look like a CF-18 (it's actually quite a bit bigger), there is not a single interchangeable part between the two aircraft.
That means separate maintenance, training and operational doctrine. The feds are not saying what the new planes will cost, or how they're going to calculate the true cost.
Airships To Shuttle Ore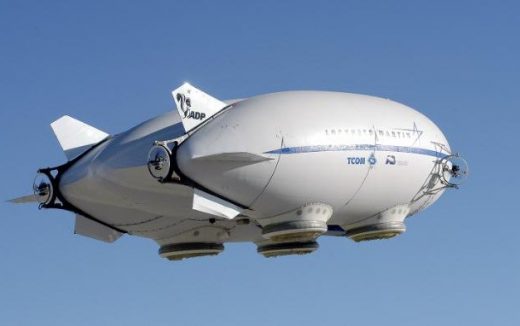 A consortium of companies is expected to begin shuttling raw ore by hybrid airship between a mine in northern Quebec and a refinery in Schefferville in 2019.
Quest Rare Minerals, of Quebec, Straightline Aviation, of the U.K. and Hybrid Enterprises, of the U.S. expect to use a fleet of seven of the massive aircraft to carry 200,000 tons of ore each year.
The operation will use Lockheed Martin heavier-than-air LMH-1 airships. The aircraft can operate on any kind of surface and don't need runways.
The partnership is contracting with CQFA Chicoutimi College to train pilots for the venture. That will include developing the training program and curriculum to Transport Canada standards.
Project goals are both fascinating and demanding since commercial airship operations draw on traditional expertise with completely new protocols," says Jean LaRoche, FRAeS, Director of Research and Development for the college. "CQFA and the Regulator are considering use of a scaled vehicle for training and checking both aircrew and ground personnel. Development of a simulation-based training device as well as virtual reality training aids are also under consideration."
The mining company will pay $850 million for the airship contract over 10 years and it might be extended another 10 years depending on the resources available in the mine.
TrueNorth Acquired by Satcom Direct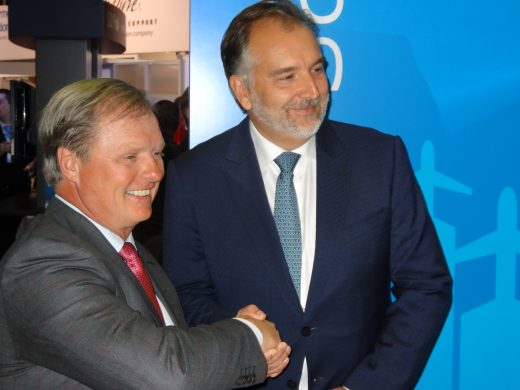 Canadian aircraft cabin communications innovator TrueNorth Avionics has been acquired by Satcom Direct, a huge worldwide satellite communications company. The acquisition was announced at the National Business Aviation Association convention in Orlando in early November.
TrueNorth, based in Ottawa, was founded in 2006 and specialized in the integration of satellite communications technology into the cabins of business jets. Satcom Direct is in the business getting those signals into the aircraft so the marriage results in an ability for the new company to provide whole aircraft satellite communications systems for business aircraft.
"The acquisition of TrueNorth will broaden our avionics product portfolio and enable us to accelerate our efforts to bring fully integrated communications solutions to our customers. The ingenuity behind the Satcom Direct Router (SDR) and our SD Pro flight operations platform combined with TrueNorth's highly advanced avionics will give aircraft operators an unrivaled ability to manage their aircraft communications systems, while giving passengers a user experience which exceeds their expectations," said Jim Jensen, Founder and CEO of SD.
TrueNorth founder and CEO Mark Van Berkel said the sale to SD will give it the mandate and resources to bring state-of-the-art products to market. "We pride ourselves on being a technology leader in our market, and we're very excited to be part of a world class company like SD," Van Berkel said. "Together we will bring cutting edge capabilities to our customers to truly enable the connected aircraft."
Burned Books To Be Reprinted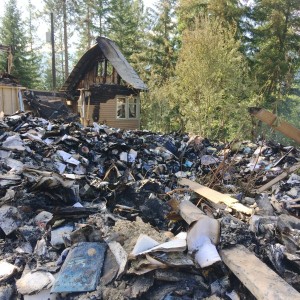 A unique library on a special chapter of Canadian aviation has been saved thanks to an outpouring of support for Canadian Aviator founder and current columnist Jack Schofield and his collection of books.
A warehouse holding the last printed copies of Schofield's titles No Numbered Runways, Coast Dogs Don't Lie and Flights of a Coast Dog burned to the ground earlier this year and the distributor did not plan to reprint the titles.
That would have meant new readers wouldn't be able to enjoy the vividly written, poignant and humorous tales gathered from Schofield's long career as a West Coast floatplane pilot.
"The response has been truly heartwarming," said Schofield, who reached the minimum number of orders for the three-book set in only a few weeks.
The books will be printed over the next month and will be sent to those who stepped up to save the collection. Some companies ordered as many as 10 sets.
The money raised from the initial orders allowed the printing of a good inventory of the books to support future sales.
To order the set, contact Schofield at coastdog2@shaw.ca.