Scroll Down to see all of this week's updates
Embraer May Join FWSAR Bids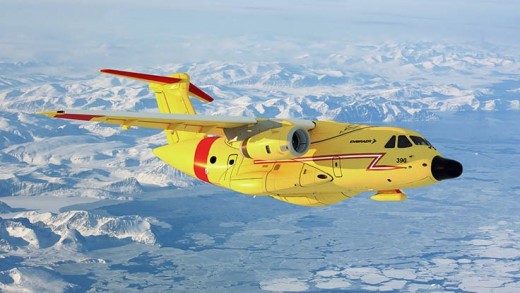 Embraer has confirmed that it is interested in bidding to replace Canada's ancient fleet of de Havilland Buffalo search and rescue aircraft.
The company was actively promoting its KC-390 tactical transport aircraft at a potential bidder at last week's National Business Aviation Association convention in Las Vegas and Embraer had one on  display at the Canadian Aerospace Summit in Ottawa, which was being held at the same time.
If Embraer does decide to join the competition, which has gone on for almost 15 years, it would join Lockheed Martin (C-130J), Airbus (C295) and Alenia (C-27).
The bids were supposed to close Sept. 28 but the federal government extended the deadline to Jan. 16, 2016 because the bid documents are so complex and cover about 4,000 pages.
The KC-390 would be the only jet in the competition. It's about the same size as a C-130 but is faster and can carry slightly more. The C-27 and C295 are both substantially smaller.
Embraer issued a news release last week saying the aircraft is suited to Canada's FWSAR role.
"The KC-390 was designed to perform search and rescue missions in the most demanding environments since its conceptual stage. Therefore we are confident that this aircraft fully meets the operational requirements of the Royal Canadian Air Force," said Jackson Schneider, president and CEO of Embraer Defense and Security.
Bombardier Outlines Turnaround Plan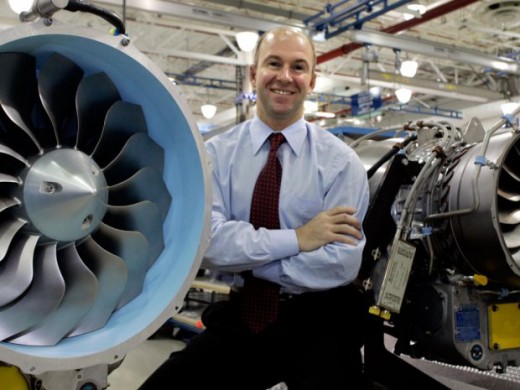 Flush with a $2.5 billion infusion of cash from its home province of Quebec, Bombardier executives hit the road Tuesday for their annual investors day in New York and assured them a turnaround is coming.
CEO Alain Bellemare said the company will deliver up to 315 CSeries airliners by the end of the decade.
"Now that the liquidity has been addressed, it's all about executing our programs, delivering our transformation plan and creating a culture of performance across the entire organization," Bellemare told the investors. "We have a plan to transform Bombardier."
The assurances might not have been terribly convincing, however. The stock dropped on the New York stock exchange after the speech.
So far, the main strategy seems to be to find a marquee airline to buy the jets, which likely means any of the big players who step up can probably expect a pretty good deal.
"We're being very selective about the airlines that we're talking to," Cromer said. "We're looking at airlines that would really put a seal of approval on the program and energize this vis-a-vis other customers' perception in the marketplace."
Canada Still In F-35 Group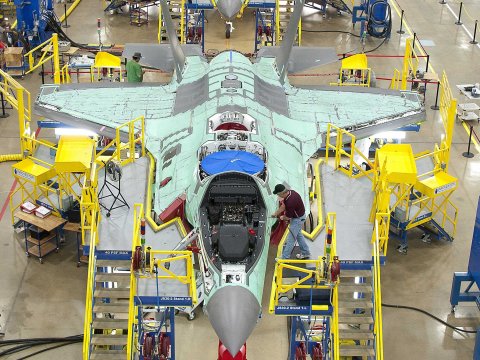 Canada has not formally withdrawn from the global partnership creating the F-35 advanced fighter program even though the new Trudeau government has been in power for a month and doing so was a major plank in its platform.
The Fort Worth Star-Telegram says Lockheed Martin hasn't been notified of any withdrawal and until it does it's business as usual.
Michael Rein, director of F-35 communications for Lockheed Martin said the company remains hopeful it will continue to work with Canada. He said Canada is "a valued partner and we will continue to support them through their decision to replace their aging CF-18 fleet."
Canada's withdrawal would by no means slow down or even greatly affect the program. Lockheed Martin expects to build 4,000 aircraft and Canada will only get 65 of those. In congressional testimony last week Lt. Gen. Chris Bogdan, the Pentagon's F-35 program chief, said the withdrawal would add about $1 million to the cost of each of the other aircraft.
Aircraft now coming off the Fort Worth production line cost about $112 million each and the company says that will come down to about $80-85 million.
Canada has already spent $309.4 million on the development of the F-35. Dozens of Canadian companies have contracts to supply parts and software for the aircraft and that work would likely disappear if Canada withdraws from the cooperative effort.
It's also believed that Lockheed Martin would compete in an open bid process to replace the CF-18s.
Pilot Reports Nearly Hitting UAS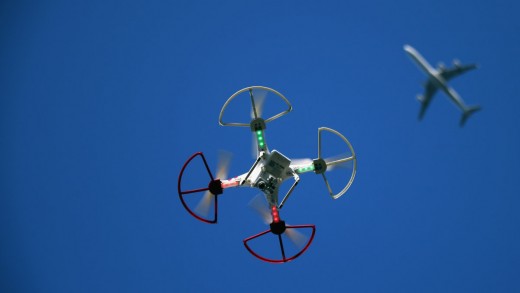 The pilot of an aircraft taking off from Region of Waterloo International Airport said he missed hitting a small unmanned aerial systems aircraft by about three metres on Sunday.
The pilot was leaving on a flight for Tennessee when the passed the UAS about 500 metres off the end of the runway over a wooded area. It is illegal to operate UAS within five nautical miles of any airport.
Waterloo Airport Manager Chris Wood told CBC there have been other close encounters in the area and it's becoming a topic of conversation among airport managers.
"It's definitely something the industry is paying very close attention to," he said.
Although many UAS operators are hobbyists who have little or no knowledge of aviation regulations or those governing unmanned aircraft, some are flagrantly in violation.
CBC combed the Civil Aviation Daily Occurrence Report System (CADORS) and came across a report in which airport security at Billy Bishop Airport in Toronto actually found the operators of a UAS spotted at the airport.
The report said they claimed to have permission from air traffic control. They beat a hasty retreat when the security officers called police.