Scroll Down to see all of this week's updates
 Manitoba Pilot U.S. Champion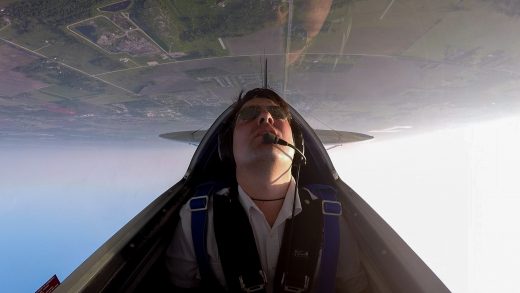 Luke Penner, of Steinbach, Manitoba, won the sportsman category at the U.S. National Aerobatics Championship but he didn't get to take home the trophy.
Second place finisher Cory Johnson was named the winner because the competition rules don't allow non-U.S. citizens to win the competition.
Penner beat Johnson by a clear margin after completing three flights at North Texas Regional Airport in Sherman/Denison, Texas. He was the only non-American in the 17-pilot field and it was only his second competition.
He also placed first at the Midwest Aerobatics Championships in Nebraska in June.
"It was really tough but I came out on top thankfully and pulled off another win in my second time competing," Penner told Steinbach Online. "I feel pretty good right now."
Penner is a member of the well-known flying family that owns Harv's Air in Steinbach and at St. Andrews Airport.
Penner flew his Pitts S2B in the competition and wants to advance to the intermediate category. Avanced and unlimited categories would require a major commitment of time and money.
"I know for sure I'd like to move up to Intermediate next year and maybe one day fly Advanced but to fly Unlimited would be quite a stretch at this point," he said. Unlimited pilots fly ultra high performance aircraft under professional instructors and usually have corporate sponsorship.
Federal Pilots Miffed At Reg Change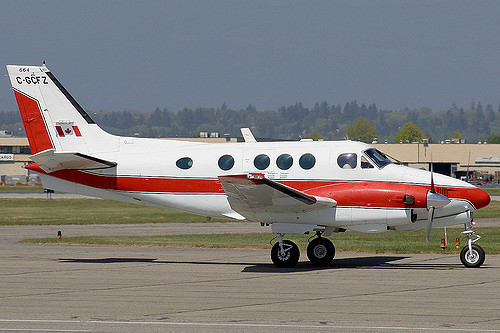 The federal government quietly changed the so-called "five-year rule" for pilots in August and the Canadian Federal Pilots Association isn't happy about it.
Before Aug. 23, pilots couldn't let more than five years go by without actually flying an aircraft or their privileges would lapse and they'd have to be retested by an examiner.
Under the new rule, that recency can be satisfied in a Level C or Level D simulator and there is no need to leave the planet.
It's unlikely to affect most GA pilots since it's a lot less expensive to do some dual at the local flight school than it would be to get into a sophisticated simulator.
And since it's extremely rare for commercial pilots to let five years go by without exercising their privilges, the nature of the change captures a relatively narrow band of pilots. The CFPA believes it's aimed directly at its members.
For the past few years the association has complained about a lack of flight time and currency available to the inspector pilots who monitor flight safety at air carriers. With the advent of safety management systems, the numbers of actual inspections have plummeted and the lack of access to aircraft has mean the inspector pilots couldn't stay current.
That in itself violates regulations so the association claims the changes are a low-cost alternative to keeping their inspectors legal.
"With the stroke of a pen, Transport Canada has devised a work-around so their own pilots comply with the CAR but with little consideration for safety," CFPA President Greg McConnell said in a news release.
Transport Minister Marc Garneau told the Globe and Mail he didn't know about the change, which was done at the bureaucratic level, but he also didn't seem too worried about it.
"I am sure it has been done based on a serious look at what is important for our pilots to do," he told the Globe and Mail.
Fresh Union Push At WestJet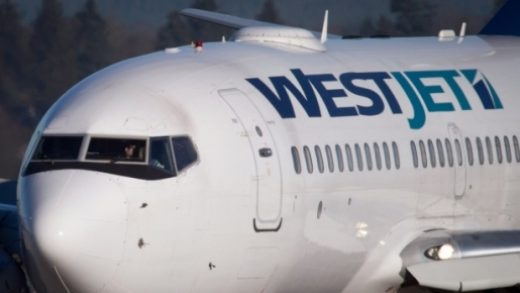 A year after unsuccessful drives by flight attendants and pilots to form unions at WestJet, the pro-union forces have regrouped amid law changes that should make the next effort easier.
Last year, the union forces tried to get the 50 percent plus one support required to form a union through before a federal law changed requiring a secret ballot vote to form a union. They failed and the subsequent votes also fell short. The new Liberal government is in the process of repealing that law and both groups are hoping to take advantage of it.
The flight attendants are actively recruiting and say they'll have enough cards signed by the end of this month. They're also angry at the Calgary Airport Authority for refusing to allow it to post pro-union advertising in the airport.
Pilots have turned to Airline Pilots Association International to lead their renewed effort and closed-door information meetings have been held at WestJet hubs.
The 2015 was expensive and divisive but as WestJet grows into a major international airline, most analysts agree the unionization drives are inevitable, despite the airline's best efforts to thwart them.
Viking Completes Waterbomber Deal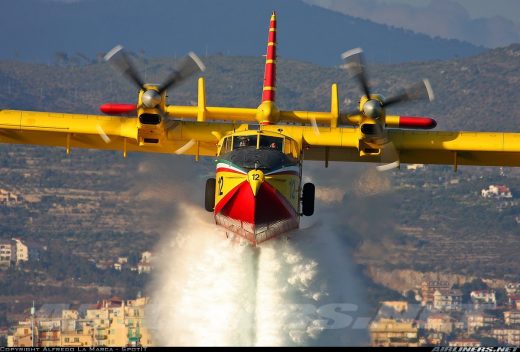 Viking Air has completed the acquisition of Bombardier's iconic line of amphibious water bomber designs.
The company announced Monday that it now holds the type certificates to the CL-215, CL-215T and CL-415 aircraft and all their variants.
"The completion of this acquisition is a significant milestone, and now allows us to fully engage with the operator group to understand their requirements," said David Curtis, President and Chief Executive Officer of Viking and Chairman of Longview Aviation Capital. "Aerial firefighting capability is becoming increasingly important, and with our leadership in supporting utility aircraft, we look forward to working with operators to ensure these vital aircraft remain ready to perform to their full potential protecting communities and critical infrastructure."
For now, Viking will concentrate on supporting the fleet of about 180 aircraft in service, mostly for government agencies, all over the world.
Curtis has said it will consider resuming production of the CL-415 if demand warrants it but it's not on the radar at the moment. Bombardier built its last one in 2015.
Viking is building a maintenance and support centre in Calgary that will employ about 40 people.