Scroll Down to see all of this week's updates
Garneau Targets Flight Recorders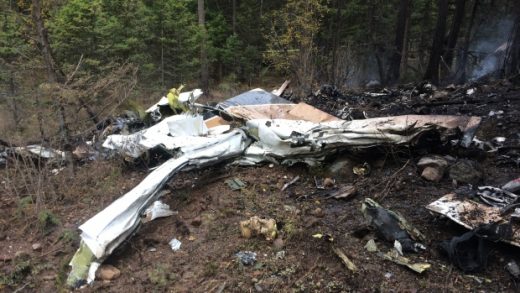 Transport Minister Marc Garneau has asked his senior staff to investigate making cockpit voice and flight data recorders mandatory in unspecified aircraft that are not now required to have them.
"I think that it's a good time for us to look at the issue of whether or not we want to extend the use of data and voice recorders to aircraft that currently do not have to have them," Garneau told reporters Tuesday.
The call came four days after a Cessna Citation carrying former Alberta Premier Jim Prentice and three others crashed vertically onto a mountainside in Winfield, B.C., about 10 km. northeast of the Kelowna Airport.
The 40-year-old Citation was not required to carry the devices and was in compliance with all maintenance and operational regulations.
Just how far Garneau wants to extend the mandatory equipage isn't clear  but the aircraft was certified for single pilot operation and the cutoff for CVR and FDR equipage now is two-pilot operation and six passenger seats.
Meanwhile, all the Transportation Safety Board can say is that something caused pilot Jim Kruk to lose control and the aircraft most likely spiraled into the mountain. FlightAware lists its last radar track descent speed at 2,200 feet per minute.
Female Helicopter Pilots Celebrated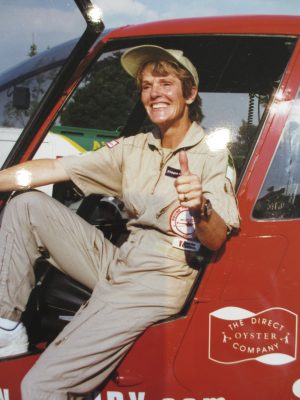 It was 1937 when Hanna Reitsch took the controls of a Focke-Achgelis 61 helicopter and became the world's first female helicopter pilot. In celebration, the theme for the seventh annual Women Of Aviation Worldwide Week, March 6-12, 2017, will be "Let's whirl. 80 years of female helicopter pilots."
Introducing girls of all ages to helicopters has always been an important part of Women Of Aviation Worldwide Week. Since 2010, nearly 20% of the Week's 30,074 documented Fly It Forward® flights took place onboard helicopters.
Male and female helicopter pilots from Quebec, Manitoba, the Northwest Territories, British Columbia, Washington State, and Texas have won the Week's Most Dedicated Female Pilot Worldwide or Most Supportive Male Pilot Worldwide titles over the years. Every year in Lachute, Quebec, girls board helicopters for their first small aircraft flight and land at the Bell Helicopter factory in Mirabel to visit it. The armed forces around the globe have flown helicopters and crew at many of the week's events over the years.
To celebrate Hanna Reitsch's breakthrough and highlight helicopter aviation, the Institute for Women Of Aviation Worldwide (iWOAW) will broadcast interviews of women involved in all aspects of helicopter manufacturing and operations throughout the Week and encouraged event organizers to share them with their local guests.
Moreover, Jennifer Murray, who became the first woman to fly around the world in a helicopter and the first woman to fly over both poles, will be the featured guest speaker at the annual Fly It Forward® Award Luncheon during the iWOAW Symposium held in Vancouver, BC, on May 25, 2017. She will also help present the Fly It Forward® Challenge trophies to the communities and individuals who won them during the 7th annual Women Of Aviation Worldwide Week.
Huge Formation Flight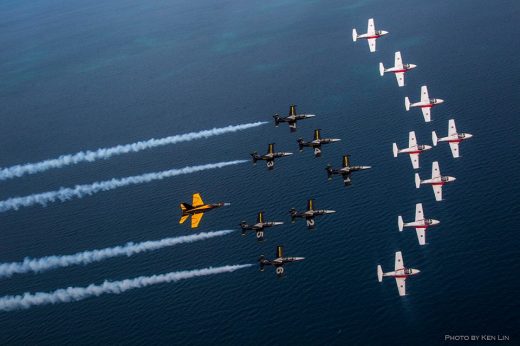 The RCAF CF-18 demo team, the Snowbirds and the Breitling Jet Team represent perhaps the epitome of formation aerobatics skill and grace so what happens when they pool their talents?
Photographer Ken Lin got a rare chance to photograph the result during media day at the Canadian International Airshow.
The two teams and the solo CF-18 formed up into a 15-jet formation over Lake Ontario with media in many of the planes.
The organizational task was enormous beyond the flying element.
Since all of the aircraft have ejection seats, all of the reporters had to have medicals and go through ejection seat training.
Meanwhile, the pilots needed to coordinate the flight with safety as a top priority in some of the busiest airspace in North America.
Through extensive coordination with NavCanada and Transport Canada, a flight plan was devised.
Snowbirds commander Maj. Yannick Gregoire had another issue to consider. One of his pilots was unavailable to fly so he had to organize his normally nine-member team into a formation of eight.
It all went off without a hitch and the photographic result was stunning.
Hope Air Marks 30 Years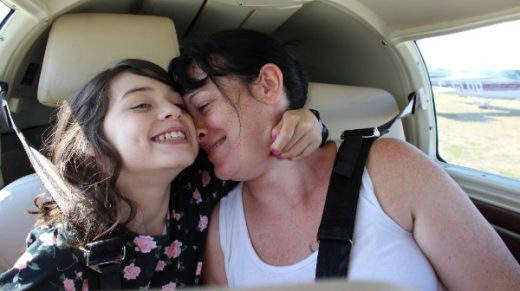 On Nov. 8, Hope Air will celebrate 30 years of helping medical patients in small and isolated communities get the care they need by organizing flights for them.
"Countless people have had a hand in Hope Air's success over the years," said Executive Director Doug Keller-Hobson. "30 Years of HOPE will celebrate the contributions of those who have given their time, talent, and resources to making sure that healthcare is accessible to all Canadians, no matter where they live or how much money they make.
On November 8th, 1986, the first Hope Air flight took off from New Brunswick, carrying a young girl to cancer treatment in Toronto.  Since that first flight, Hope Air has flown thousands of people to medical care, each with their own unique stories.