Canadian Aviator Editor Russ Niles will be at Oshkosh  for AirVenture – 2013.  He is getting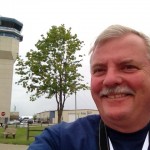 a ride from Jim Schwerman of Seaplanes West and will be at Oshkosh on Sunday July 29th
He will be reporting back to us through this blog daily with his insights and observations.
AirVenture runs from July 29th to August 4th and of course we will be there throughout the show.
 Press Here to view the Photo Gallery
 Press Here to visit the Official Oshkosh AirVenture Website.