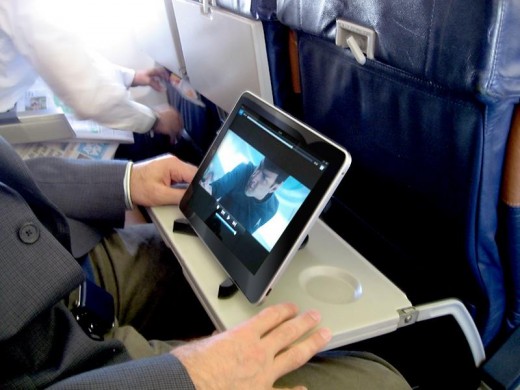 Passengers on airliners operating in Canada will soon be able to use non-transmitting personal electronic devices (PEDs) throughout their flights.
Transport Canada lifted the requirement for phones and tablets to be turned off during takeoff and landing phases. However, the ban on making calls or connecting to the internet from pushback to rollout remains.
Canada's airlines welcomed the change. The National Airlines Council of Canada said its members would implement the changes as quickly as possible.. "With the prevalence of PEDs in today's society, people increasingly expect to be able to access their devices at all times. NACC airlines are working to implement these changes quickly and safely, and we are appreciative of Transport Canada's efforts and support to expedite this process," said Marc-André O'Rourke, executive director of the NACC.
The U.S. and Europe have already relaxed the rules on use of PEDs, and the Canadian regs are in line with those countries.