A Canadian company took centre stage at the biggest airshow on earth Wednesday.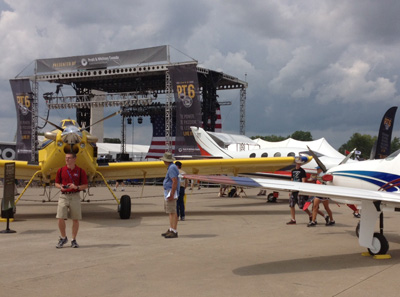 It's the 50th anniversary of the PT6 turboprop engine and Montreal-area manufacturer Pratt &Whitney occupied Phillips 66 Plaza at AirVenture 2013.
The stage area of the square was packed with aircraft all powered by the legendary engine, which is widely credited with revolutionizing the commuter, package and light transport sector by offering a lightweight yet powerful alternative to heavy piston engines.
There were events throughout the day and discussions about the engine's importance to aviation.