Rafale in the Fight
RCAF Commander Lieut. Gen. Yvan Blondin got a first-hand look at one of the contenders for Canada's new fighter when he got a ride in a Dassault RAFALE during a joint Canadian-French exercise in Corsica on Dec. 4.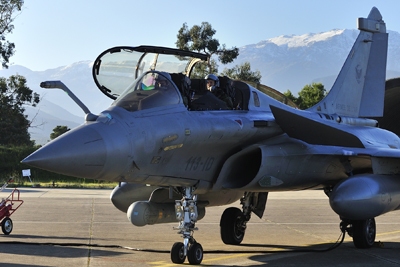 That RAFALE is France's front-line fighter and is a twin-engine alternative to the F-35, which previously had a lock on the contract as Canada's next front-line fighter.
The RAFALE is now in a group that includes the FA-18 Super Hornet, and the F-35.
A decision on the fighter contract to replace the RCAF's 30-year-old F-18s was expected early in 2014 but there are strong suggestions out of Ottawa that it might wait until after the 2015 election.