Scroll Down to see all of this week's updates
406 Comments Close Sept. 11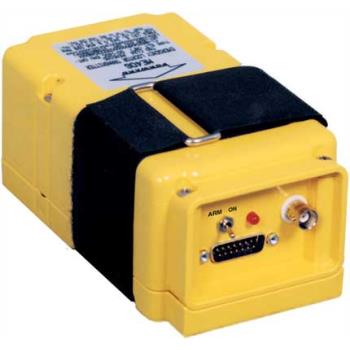 There's a week left to comment on Transport Canada's latest stab at mandating 406 MHz ELTs in Canadian aircraft.
The comment period for the Notice of Proposed Amendment ends Sept. 11 and comments must be emailed to carrac@tc.gc.ca.
The NPA would require owners of privately operated aircraft to install a 406 ELT within five years of the effective date of the new regulation and for commercial aircraft to be equipped within a year.
TC has tried to get a similar rule passed before but opposition from various stakeholders stopped the process. The major complaint was the cost of compliance but TC says that's been substantially reduced from about $5,000 per installation to about $2,500. It also says it's softening the blow for personal aviation by allowing five years to spread out the cost.
TC has again rejected alternative means of compliance involving the use of 121.5 ELTs and personal locator beacons. It said it actually encourages the use of PLBs but the regulation is a baseline safety document that needs improvement in light of technological advances.
Search and rescue satellites no longer monitor the 121.5 frequency so search and rescue organizations can't get an accurate fix on crash signals from 121.5 ELTs. Also, 406 ELTs send a message to searchers with the aircraft owner's contact information so that false alarms can be investigated quickly and without a large expenditure in time and resources.
RCAF Aurora Heavily Damaged
Military investigators are looking into a runway excursion at CFB Greenwood, Nova Scotia that left a CP-140 Aurora heavily damaged.
None of the 17 RCAF personnel aboard the aircraft were injured in the mishap, which occurred during a thunderstorm.
According to the military's preliminary report, the mishap occurred following an aborted takeoff.
"During takeoff roll just prior to rotate, AC (aircraft commander) called abort, aircraft swerved left, departed [runway] and came to rest in grassy area on the left," the report says.
The nose gear collapsed and it appears the propellers struck the ground. The RCAF has rated the damage severity a B, which is one step below a complete writeoff. The reason for the abort order hasn't been released. The aircraft are equipped with both flight data and cockpit voice recorders.
Auroras are among the RCAF's most expensive aircraft and are used for maritime surveillance along with reconnaissance and tactical intelligence roles.
Former WestJet Exec Hurt in Florida Crash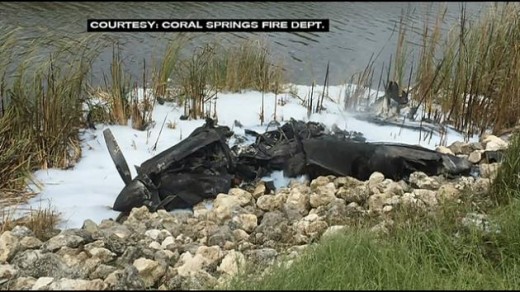 Ken McKenzie, WestJet's former executive vice president of operations, is in hospital in Florida after the Lancair he was flying went down in the Everglades last Sunday.
Ken McKenzie, who left WestJet in 2009 to become the chief operating officer of Spirit Airlines, was on a flight from Fort Lauderdale to Lynchburg, Virginia with his wife Sonia when he reported low oil pressure in the Lancair IVP's engine.
He tried to put the high performance single on a levee in the Everglades and it spun around on landing and caught fire.
Both occupants were able to get out and jumped into a canal to escape the flames. Sonia said her husband has extensive burns. She was released from the hospital in time to help her husband celebrate his 53rd birthday in his hospital room. He is in stable condition in the trauma unit of a local hospital.
McKenzie spent 14 years as a pilot in the Canadian Armed Forces before a variety of civilian aviation jobs landed him in the executive position at WestJet. After leaving WestJet for the 20-month stint at Spirit, he joined Airbus as its COO for the Americas.
Snowbirds Mark 2500th Performance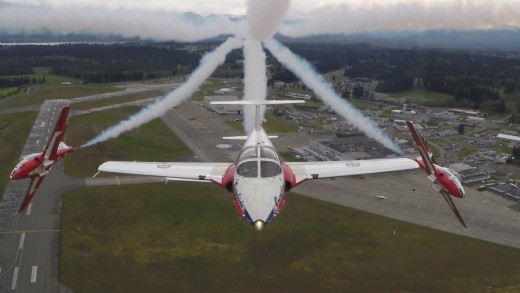 The RCAF Snowbirds hit a milestone most air demonstration teams only dream about Aug. 29.
The team celebrated its 2500th performance since its inception in 1971.
The milestone show occurred at Drummondville, Quebec. The team's 2,000th show was in 2005 in Reno, Nevada.
The team still has more than a month of performances left in its season and will be at the Canadian International Air Show in Toronto this coming weekend. Several American dates are on the fall schedule before the team holds its annual homecoming show in Moose Jaw in October.