Scroll Down to see all of this week's updates
WestJet Eyes Asia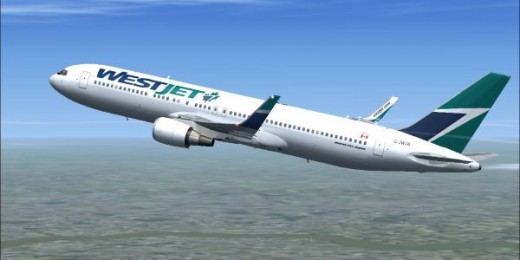 A day after it made headlines announcing spring flights to London Gatwick, a WestJet executive told investors Wednesday it has its sights set on Asia, too.
Candace Li, the company's interim head of finance, told an investor conference in Vancouver that its new Boeing 767-300 aircraft can easily reach China and Japan. But she also said the airline will need more wide-bodied aircraft than the four 767s it has purchased before it heads to Asia.
"We're trying to get more learnings before we go bigger," she told the investors at the conference, which was sponsored by CIBC.
On Tuesday, WestJet announced non-stop service from Vancouver, Edmonton, Calgary, Winnipeg, St. John's several times a week and a daily non-stop from Toronto with one way fares starting at $199, taxes included.
Air Canada announced its budget offshoot Rouge will also start flying to Gatwick and some are suggesting a fare war is inevitable because the route will become overserved with the new flights.
Canadian charter companies like Air Transat will also likely have to respond to stay competitive.
Porter Announces Florida Flights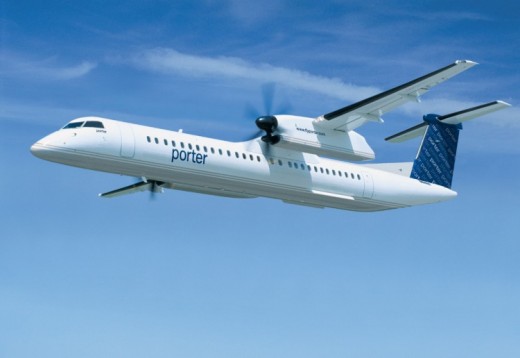 Porter Airlines will stretch the legs of its Q400 aircraft with a weekly flight to an Orlando-area airport that doesn't normally see much international traffic.
The airline will fly from Billy Bishop Airport to Melbourne, about 120 km south of Orlando. Melbourne currently has regional service through Delta and United and limited flights to the Bahamas.
To get to Melbourne, Porter will have to limit the seating on its aircraft to 50 passengers from the maximum of 74.
Porter spokesman Brad Cicero told the Toronto Star the airline is asked for Florida service "constantly" and this is an interim step until the airline gets Bombardier CS100 jet aircraft which will have the range to get to most major U.S. cities.
Porter will offer the seasonal service from Dec. 19 to April 30. Round-trip fares will start at about $400.
Meanwhile, a consultant report commissioned by Air Canada says the costs for accommodating jets at the airport could reach $1 billion but Porter CEO Robert Deluce dismissed the findings.
"All of this is just one of many steps that Air Canada has taken over the last 10 years to try and disrupt a competitor from growing in the marketplace," he said, citing repeated litigation. "This didn't surprise anybody."
Wheelchair Pilot Opens Flight School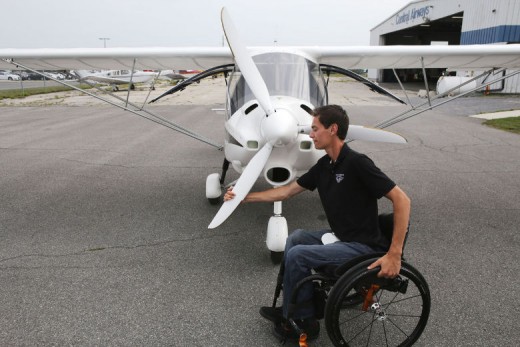 A 20-year-old  pilot who uses a wheelchair has opened a flight school at Norman Rogers Airport in Kingston.
Zach Elliot was paralyzed in a car accident two years ago but in August he took delivery of an Ikarus C24 with hand controls and is now taking students at his new school.
"I would not have imagined that I would be flying this soon again," he told the Kingston Whig Standard at the grand opening of Ontario Advanced Ultralights. "Two years ago, I thought, kind of, life was over."
Elliot had been planning a flying career since he was in his early teens and had a private licence at 18. After the accident his family and friends didn't even wait for him to come out of his induced coma before they started researching options for him to continue flying. They found King George Aviation in Surrey, B.C., until this month the only Canadian flight school offering training to those in wheelchairs.
He got his instructor rating through the school and picked up the Ikarus in Florida to start the school.
"Doing this, I get to bring the experience of flying to all other kinds of people and I get to see the joy when they try their first flight. It's not a job at all. It gives me a lot of pride and happiness to see people enjoying what I enjoy," he said.
Ironically, he said it's unlikely he would have been flying for a living by age 20 if his life had gone according to plan.
"It actually has been a blessing in disguise," he told the Whig Standard. "I wouldn't have been able to do all this if it wasn't for the accident."
Flight Diverted To Save Dog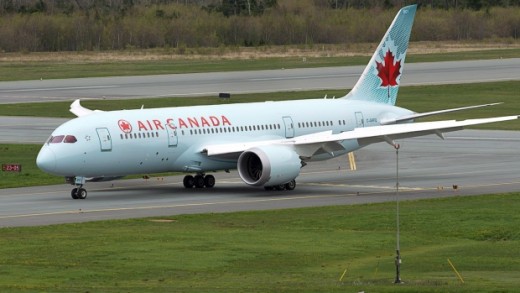 An Air Canada pilot is being praised for interrupting a long-haul flight to make sure a dog survived the trip.
The aircraft was part way through its non-stop from Tel Aviv to Toronto when flight crew discovered a heater in one of the baggage holds wasn't working. There was a dog in a crate in that hold and the high-altitude temperatures could have been lethal.
The captain diverted the flight to Frankfurt so the dog named Simba could be transferred to another aircraft with more comfortable quarters.
"The captain grew rightfully concerned for the dog's comfort and wellbeing," Peter Fitzpatrick, a spokesman for Air Canada, told CBC in an email. "With the altitude it can become very uncomfortable, and possibly the situation could have been life threatening if the flight had continued."
Fitzpatrick said the diversion caused a 75-minute delay but most of the 232 passengers agreed it was the right thing to do.
"The overall reaction was positive, particularly once people understood the dog was in potential danger but safe as a result of the diversion."
Air Canada also has rules about this sort of thing and can't carry animals in the hold unless it can keep the temperature above 10 degrees.