Scroll Down to see all of this week's updates
Three Fatal Crashes Last Week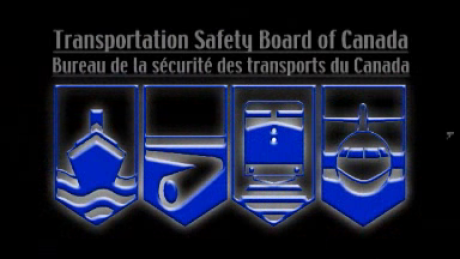 There were three fatal light plane crashes last week in Canada, one of the toughest weeks in recent memory.
On Sunday, two passengers on a Cessna 206 died when the aircraft crashed in northern Quebec.
The pilot, Philippe St-Pierre, 38, of Gatineau was taken to hospital with severe burns.
One of the passengers has been identified as Alain Lafontaine, 55, a senior legal counsel with Indigenous and Northern Affairs Canada. The other passenger, 38-year-old man, was not immediately identified.
On Sept. 24, the body of 61-year-old Brian Hickey was pulled from a float plane that crashed three days before in Fairbank Lake. A 32-year-old passenger was treated for minor injuries.
A well-respected glider pilot from Bromont, Quebec was killed in a landing accident Sept. 24. Jacques Fontaine, 60, was coming back from a four-hour flight when something went wrong "in the last phase of landing."
He was flying a Schleicher ASG 29 glider, a high performance racing aircraft.
Baggage Fee Collusion Alleged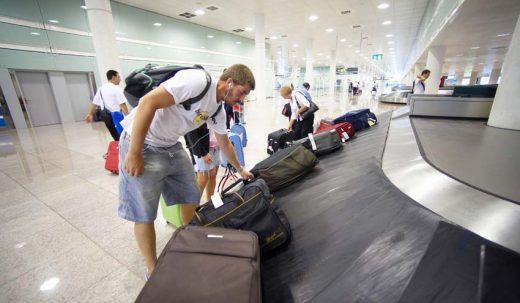 A class action lawsuit filed in Saskatchewan alleges that WestJet and Air Canada colluded in levying baggage fees for domestic flight in 2014.
The suit says it's an unlikely coincidence that the two airlines announced the fees within three days of each other. WestJet announced the $25 fee for the first bag on Sept. 15, 2014. Air Canada announced virtually the same fee structure on Sept. 18.
According to CityNews, the claim alleges it would be "impossible" for Air Canada to create the systems necessary to add the fee within three days and that suggests collusion between the airlines. The identical structure and conditions of the fee also raises questions, the claim alleges.
"A coincidence we believe a court will find is highly suspicious, and not believably coincidental," said Tony Merchant, a class action lawyer who filed the claim. The suit seeks to have the fees refunded along with damages.
An aviation business expert said he thinks the suit is far-fetched, mainly because the two airlines are such bitter rivals.
"I think it's highly unlikely they would collude, it's not the nature of the beast, they're just fierce competitors," Karl Moore, of McGill University's Desautels Faculty of Management told the TV channel.
He said both had been thinking about charging the fees and believes Air Canada just reacted to WestJet's move.
CSeries Declared Green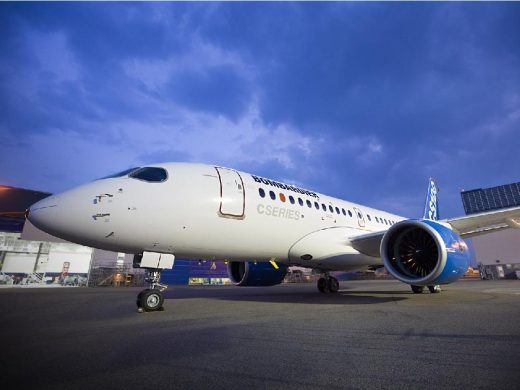 A Swedish group has awarded its Environmental Product Declaration to the Bombardier CSeries airliner adding credence to one of the company's biggest selling points for the aircraft.
The International EPD System says the average CSeries airliner will pump 120,000 fewer tonnes of carbon into the air over the lifespan than comparable aircraft. That's like taking 36,000 cars off the road.
The aircraft's Pratt and Whitney PurePower engines use about 15 percent less fuel than others of similar power.
It's the first aircraft to be awarded the distinction and Bombardier is planning to make marketing hay out of the announcement.
"It adds credibility to what we say when we talk about this airplane being a green airplane," Fred Cromer, president of Bombardier Commercial Aircraft, said in an interview with manufacturing industry journal Plant.
First Inuk Woman Captain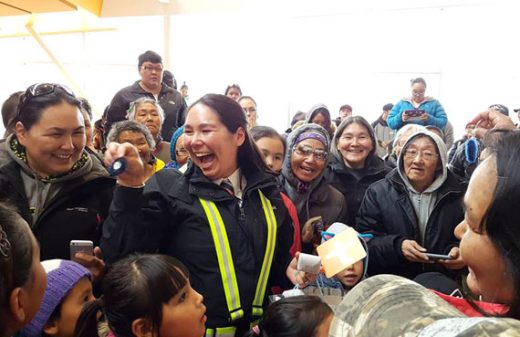 She's one of 14 indigenous pilots working for an indigenous airline but Melissa Haney is the first woman captain.
The pilot flew an Air Inuit Dash-8 to her home town of Inukjuaq to a hero's welcome at the airport. More than 300 people showed up to congratulate her.
"I was super surprised," Haney told CBC. "I even cried a little bit when I came in, because I was really touched by the people who took time out of their schedule… and have this surprise."
Haney started with the airline in 2001 as a flight attendant and a flight in the cockpit jump seat realigned her career path.
She's been a first officer with the airline since 2004 and was promoted to captain over the summer. Her previously scheduled flights to the town on Hudson Bay were cancelled by weather.
There is another female first officer in the airline.