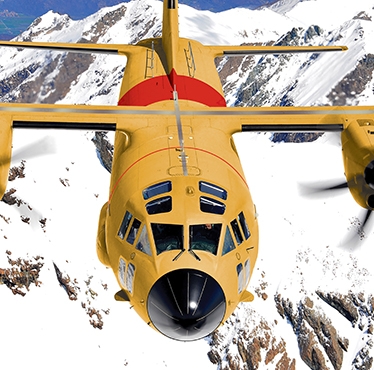 On the heels of Embraer's surprise showing of its KC290 transport prototype a couple of weeks ago, Alenia is flying a C-27 Spartan to Ottawa on Friday to remind the national media why it's "the leading contender for Canada's Fixed Wing Search and Rescue (FSWAR) replacement program."
The Italian and Peruvian defence attaches will lead media tours and there will be an update on the company's patient effort to supply the next search and rescue platform for the RCAF.
The aircraft will land at Gatineau-Ottawa Executive Airport, which allows easy ramp access for the reporters to kick the tires and sit in the cockpit and take pictures.
The increased activity comes as the latest deadline for the procurement looms on Jan. 11. Also in the running are Lockheed Martin with its C-130J and Airbus with the C295. Viking Air withdrew its bid to restart production of the Buffalo last June.
The replacement program was first announced in 2004 but funding and political wrangles have kept it from moving forward.
It's expected the government will take up to six months to make its decision.