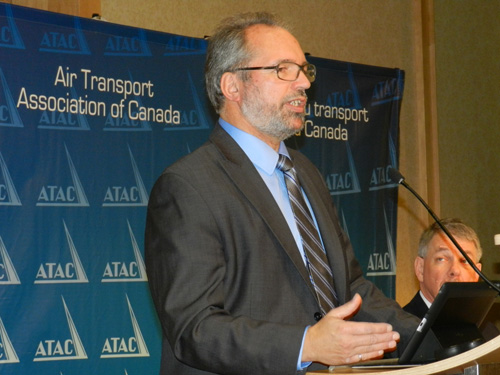 Transport Canada is working through service delays and implementing internal measures to try to speed up the various approvals, exemptions and certificates that keep the aviation industry running.
In a question-and-answer session at the 80th annual Air Transport Association of Canada meeting in Vancouver, Director-General Martin Eley said the focus now is on making sure staff resources are used efficiently and that designated representatives are used where possible to handle approvals.
"We are optimizing the use of delegation," he told about 300 airline, charter and flight school executives. "We have to put the resources where we need them."
Eley said the department is implementing a staffing software system that will show where there is staff time available to get work done that might otherwise go to a waiting list.
Some delegates questioned the wisdom of having offices in other geographical areas suddenly being required to work with companies that the might not be familiar with.
Eley said another challenge facing the department is a wave of retirements that will take many of its most experienced people. He said TC is actively recruiting people to fill the gaps that will emerge over the next few years.
He also said the department continues to review and refresh its policies to make sure oversight is going where it's needed.
"Risk-based approval is a better way to do things," he said.