Viking Air continues to sell its 400 Series Twin Otter in Asia and Japan is the latest country to welcome the modernized classic.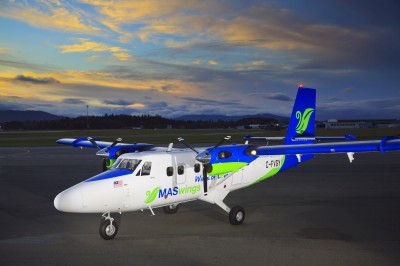 At the Singapore Air Show, the Victoria company announced that First Flying, based in Osaka, will buy two Twin Otters on wheels and will employ them in a familiar role. The aircraft will help First Flying expand service to the Ryuku Islands of Okinawa.
"We are very happy to be bringing the Twin Otter Series 400 back to Japan again, as it has been approximately eight years since the last Series 300 Twin Otter retired from the Japanese sky," said First Flying President Masanobu Nishikawa.
Viking also recently delivered the first of six aircraft to the Vietnamese Navy and has orders for about 20 aircraft from airlines and governments throughout the region.
Viking recently changed its manufacturing process by contracting the main fuselage construction to Lee Aerospace, of Wichita. Final assembly is in Calgary.