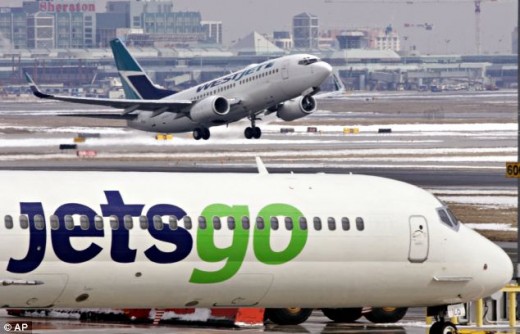 WestJet inaugurated transatlantic service to Dublin, Ireland on June 15 and it's already thinking about expanding service to other points in Europe.
The airline hopscotches from Toronto via St. John's NL to cross the pond to Dublin and has launched the service with return fares as low as about $600 from Toronto.
The flights are 80 percent booked through October and that means the service is in the black from the start. It may be a coincidence but WestJet has a contract with Eirtech of Dublin to install pressurization warning systems in all of its aircraft and they would have been ferried to Dublin for the work, anyway. The detectors must be installed by May of 2016.
Regardless of whether it was just a clever way to get passengers to pay to deliver the aircraft to Ireland, the airline is now investing in its Web site to allow payment for tickets in pounds and Euros, suggesting the seasonal service will be repeated next year.
"Dublin is a nice low-risk, low-investment opportunity we are learning from and economically it's exceeded expectations by a fair ways," WestJet spokesman Bob Cummings told the Vancouver Sun.
WestJet is also considering buying wide-body aircraft that would allow non-stop flights to many destinations from its Canadian hubs.