A WestJet flight from Phoenix to Winnipeg made a "rapid descent" and emergency landing in Rapid City South Dakota on Friday night after a pressurization problem aboard the 737.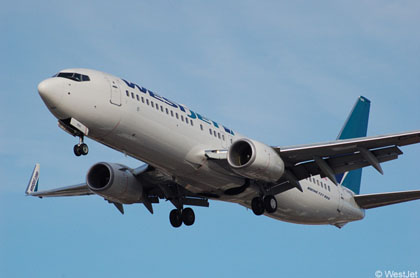 The nature of the problem was not disclosed but the oxygen masks deployed and were used by the 38 passengers and three crew. The aircraft was at cruise at 39,000 feet when the problem occurred. The crew declared and emergency and headed for 10,000 feet before heading to Rapid City.
Passengers and crew spend the night in a hotel before being picked up the next day. The Transportation Safety Board and the U.S. National Transportation Safety Board are leaving the investigation up to WestJet.