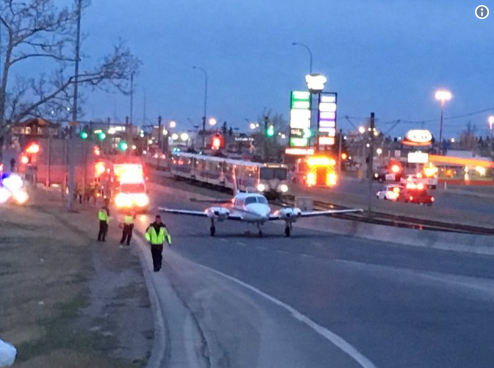 A small twin engine aircraft (Piper Navajo) surprised commuters in Calgary on Wednesday morning as it was forced to make an unscheduled landing on a busy Calgary Street.
The pilot had radioed the control tower that it had a fuel issue.
The plane was arriving in Calgary from the south when the trouble arose.
On landing the aircraft sustained a small amount of damage to a wing. There were no injuries to the 6 occupants of the plane (2 crew and 4 passengers).
The four passengers on the plane were employees of Connacher Oil and Gas headed to work at an oilsands facility in the Fort McMurray area, according to company CEO Merle Johnson…
more (Global News)