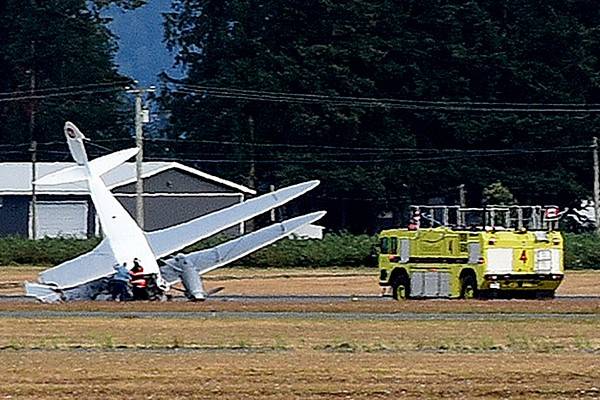 The pilot of the 1930s vintage biplane that crashed shortly after  the Abbotsford Airshow last week has been identified as John Sessions, the founder of the Historic Flight Foundation and an experienced pilot.
He and his four passengers all survived the mishap which took place shortly after takeoff on the runway.
All Five  people on board were taken to hospital with varying injuries.
One of the passengers and the pilot sustained serious injuries.  The other 3 passengers were treated for minor injuries and released from hospital.
The Abbotsford International Airport closed briefly due to the crash.
The Transportation Safety Board has deployed a team  to the site.