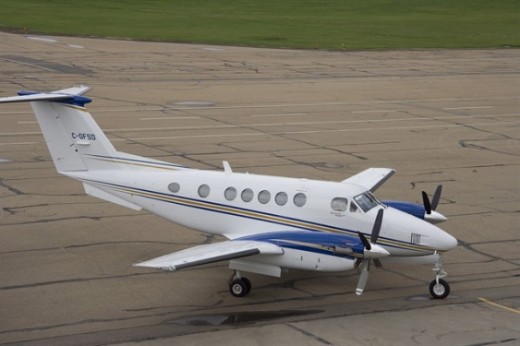 Alberta's new premier has taken the politically expedient but impractical step of selling the province's four aircraft and laying off the 27 staff who kept them flying.
The sale of three King Airs and a Dash-8 was among Jim Prentice's first announcements after he won the Conservative leadership race last week.
"Effective immediately, the premier and ministers will be expected to fly commercial as the primary method of transportation," Prentice said at a news conference.
The aircraft cost Albertans about $9.5 million a year to operate but it was their use by former Premier Alison Redford that cost her the job. Redford resigned both the premiership and her seat as an MLA earlier this year after numerous revelations of her use of provincial assets.
Among her alleged excesses were her use of government aircraft on personal trips, including sending her daughter and her friends as passengers.
The aircraft were selected to allow access to small airports in rural areas and were reportedly well used in that service. Prentice said a government-owned fleet "is not necessarily the most appropriate way" of accomplishing that, meaning charter services might be able to expect more government business.