Aviation Inspectors Worry About SMS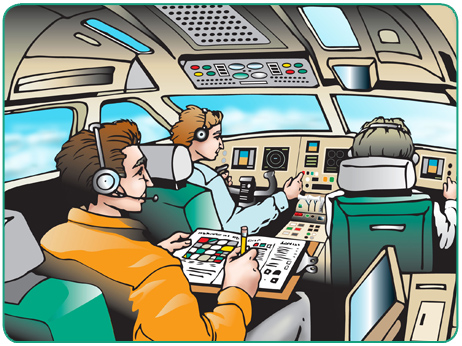 Transport Canada's depiction of aviation inspectors at work.
Canada's aviation inspectors are increasingly giving the Safety Management System a failing grade and more of them believe aviation accidents will be the result.
The CBC reported last week that a survey of Transport Canada pilot and technical inspectors drew 284 responses and 84 percent believe there will be a major air accident in the "near future." That's up from 74 percent in a similar survey conducted just as SMS was being introduced in 2007. The survey also said that 67 percent of inspectors believe SMS increases the risk of an accident, up from 61 percent in 2007.
"We've already seen the major accident inspectors feared when a First Air jet crashed in Nunavut in 2011," said Daniel Slunder, president of the Canadian Federal Pilots Association, which commissioned the survey, in a news release. "The next crash could be in Toronto or some other major Canadian city."
Under SMS, companies monitor and assess their own safety procedures and requirements and submit reports to Transport Canada. The reports are reviewed and carriers are audited but Slunder said cuts at TC have reduced the frequency of audits and in-person inspections.
Auditor General Michael Ferguson noticed the shift away from direct inspections in a recent assessment of the government department. "Transport Canada is not adequately managing the risks associated with its civil aviation oversight," Ferguson said in a 2012 report.
The National Airlines Council of Canada, which represents Air Canada, Air Transat, Jazz and Westjet,  were contacted by the CBC and said airlines are committed to safety.
"The aviation industry has invested heavily into the development and implementation of enhanced safety systems and protocols, which have certainly played a role in making air travel safer than ever. There is no basis in fact to suggest otherwise," the NACC told the network.
SMS is required for any airline with aircraft carrying 20 or more passengers.