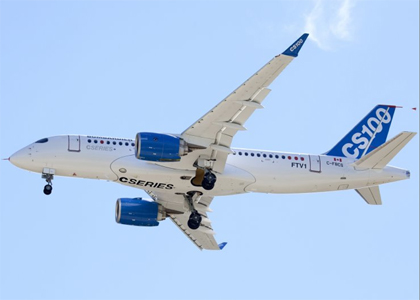 Bombardier has fired CEO Pierre Beaudoin and given him the largely ceremonial post of executive chairman, a position held by his father Laurent for the past 30 years.
Replacing Beaudoin is Alain Bellemare, who left United Technologies in January.
At the same time it announced the shakeup, Bombardier said it was going to the market to raise more than $2 billion in cash. It also suggested it might sell off some units to reduce debt and improve liquidity.
Bellemare's number one task will be to turn around a disturbing slide in Bombardier's former reputation as a company that meets deadlines and gets its products to market.
Its CSeries airliner program, while it now appears to be on track, is more than two years behind schedule and has had lacklustre sales. The company effectively dropped its Learjet 85 business jet program and now there are reports Bombardier is looking at selling the Learjet unit to rivals Textron or Embraer.
Bellemare says he's been given the freedom to tackle the serious problems at Bombardier which is now being described as in crisis by some business analysts.