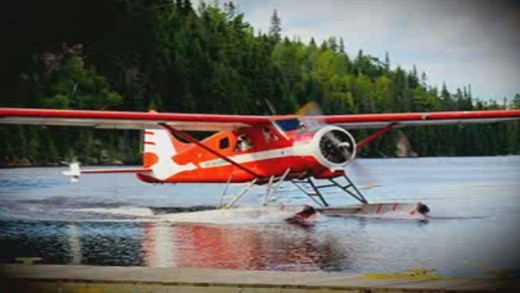 The Transportation Safety Board says an Air Saguenay Beaver on floats was in a steep dive when it crashed in a remote area near Les Bergeronnes, killing five foreign tourist and the pilot.
The crash occurred last Sunday afternoon while the plane was on a sightseeing trip. The tourists, four from the U.K. and one from France, boarded the aircraft at Long Lake, near Tadoussac, 200 km northeast of Quebec City.
"What we noticed at first sight is that there is not a horizontal trajectory that entered the trees. We have trees that are intact and we have a plane that is on the ground that crashed vertically, between the trees," TSB investigator Pierre Gavillet told the CBC.
He said the engine was running when the aircraft crashed because it left propeller marks on them.
Air Saguenay is a well established charter and general services carrier based in Jonquiere and it routinely flies sightseers in the summer.
The company operates Beavers, Otters, Caravans and Cessna 185s from bases throughout northern Quebec.