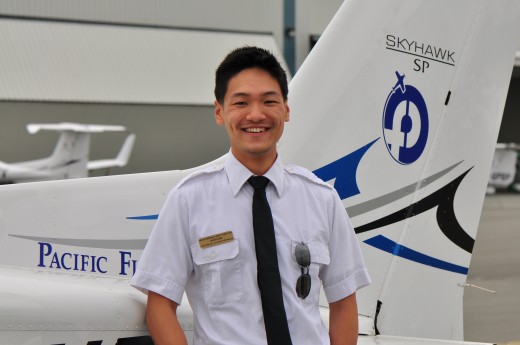 Zhuoyang (David) Shi, from Moncton Flight Centre is Canada's Top Amateur Pilot for 2015
Shi, who represented the Atlantic provinces, won the John C. Webster Trophy Competition last week in the annual competition. Runner up was Jack Bradshaw, from Brampton Flight College, representing central Ontario.
Gabriel Kim, the Eastern Ontario rep from Seneca College, won the NavCanada/Webster Trophy for his top mark on an exam about regulations and procedures.
This year, the four-day competition was hosted by Pacific Flying Club in Delta, B.C. and culminated with a gala dinner and awards ceremony at the River Rock Resort in Richmond.
Shi had the highest aggregate score after a grueling schedule that included a flight test, simulator ride, two written exams and an interview with the judges.
Shi was awarded a variety of prizes, including future employment opportunities, at the dinner.
Next year's competition will be held at the Brampton Flight Centre.