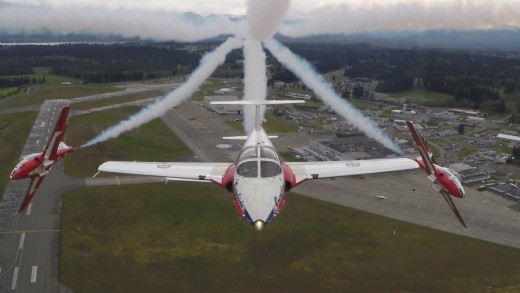 The RCAF Snowbirds hit a milestone most air demonstration teams only dream about Aug. 29.
The team celebrated its 2500th performance since its inception in 1971.
The milestone show occurred at Drummondville, Quebec. The team's 2,000th show was in 2005 in Reno, Nevada.
The team still has more than a month of performances left in its season and will be at the Canadian International Air Show in Toronto this coming weekend. Several American dates are on the fall schedule before the team holds its annual homecoming show in Moose Jaw in October.