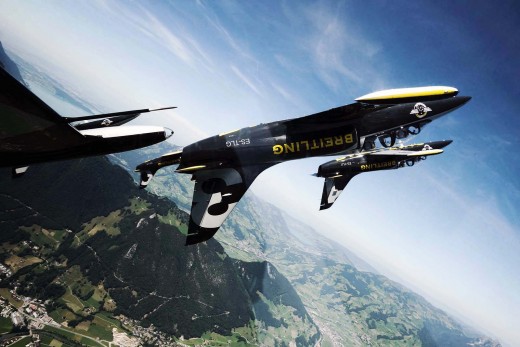 The Breitling Jet Team, which is an air show staple in Europe, is making its Canadian debut Friday.
The team, a seven-ship formation of L-39 Albatros jets, will perform in the Friday night demonstration at the Abbotsford International Air Show.
The team is on a two-year tour of North America that began at Sun 'n Fun in Lakeland, Florida in April.
The Breitling team will also stop at the Canadian International Air Show in Toronto in September before heading off for more dates in the U.S. The team's aircraft will undergo maintenance at Lakeland over the winter before hitting the road again next spring.
Meanwhile, aerial firefighting will be front and centre at Abbotsford. A 650-hectare fire is burning at Harrison Lake, about a 10-minute flight from the firefighting base at Abbotsford and aircraft will be cycling through the facility during the show.
Show organizers say they'll just integrate the activity into the show.