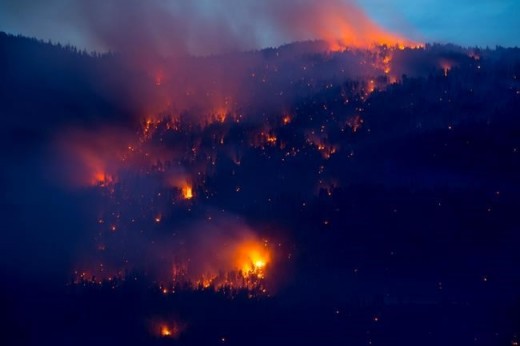 Fire officials in Kelowna, B.C. says they've spoken with the man who was operating a small unmanned aerial vehicle at a forest fire near the Okanagan city earlier this week.
However there's no word on whether the man will face charges for flying the aircraft over the fire, forcing the pilot of a helicopter bucketing water on the blaze to land. Ground crews spotted the UAS and alerted the pilot.
Ground crews were able to get the fire under control despite the interruption in aerial support but officials are imploring people to keep their UASs well away from forest fires that are burning in all corners of the province.
Although criminal charges haven't yet been laid, the operator could face sanctions from Transport Canada. There was a temporary flight restriction in place for the fire and TC rules for UAS use explicitly ban them from the area of forest fires.
Local media in fire-sensitive Kelowna reported the story extensively and fire officials said they hope the resulting public attention will dissuade others from flying their UASs near fires.