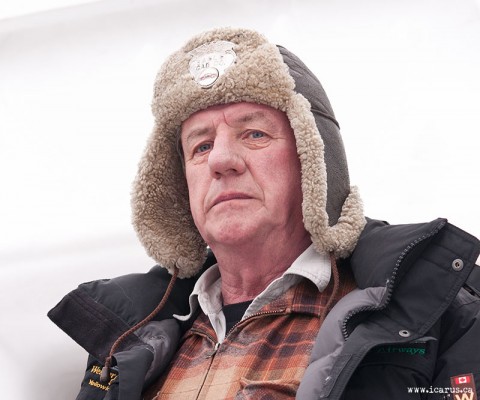 Transport Canada pulled the operating certificate of Yellowknife-based Buffalo Airways on Tuesday citing a "poor safety record" and  compliance issues.
"The department will not allow Buffalo Airways to resume its commercial air service until it proves it can keep its operations consistently compliant with aviation safety regulations," Transport Canada said in a news release.
Buffalo's use of Second World War-era transport aircraft and its tough talking CEO Joe McBryan was the basis of the reality television series Ice Pilots NWT and there are episodes in which McBryan's contempt for the regulators was clear.
In a report on a hard landing incident in 2013, the Transportation Safety Board noted the strained relations between the airline and TC.
"The organizational culture at Buffalo Airways was not supportive of a system that required the organization to take a proactive role in identifying hazards and reducing risks," the board said. "The company's response to deficiencies identified during [Transport Canada] surveillance activities demonstrated an adversarial relationship between the company and the regulator."
Transport Canada conducted four surveillance operations on the airline before bringing the hammer down. Just how long it will take for Buffalo to get back into business is unclear. It provides essential freight and scheduled air service to numerous isolated communities in the North.
Buffalo has had several mishaps in recent years, all of them due to mechanical issues but noone has been hurt. It was also fined for using too-large tanks for hauling fuel, tanks an airline spokesman said the company had used for 35 years.