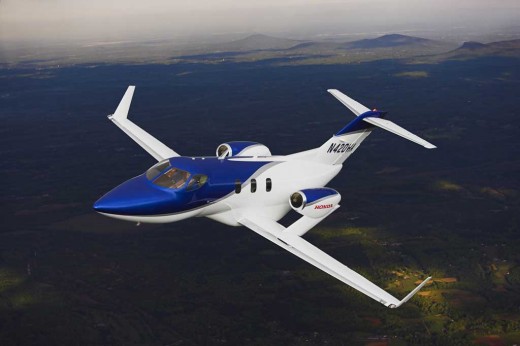 After more than 18 years in development, the innovative HondaJet received type certification from the FAA Wednesday.
In its methodical way, Honda has carefully planned every aspect of the introduction of the aircraft and that included the establishment of a worldwide dealer network, including a strong presence in Canada.
Skyservice of Toronto is the sales and service representative for HondaJet in Canada. It was announced in 2012. Skyservice also has facilities in Toronto, Montreal and Calgary.
"For 26 years, our organization has maintained a strong commitment to service and building customer relationships," said Marshall Myles, president of Skyservice said in 2012. "We are extremely excited to sell the best-in-class HondaJet in Canada."
Honda hasn't said much about its order book for the aircraft but it's understood that there have been orders from Canada.
Honda took its unique aircraft (the engines are mounted on vertical pylons attached to the wings) to Europe and Asia this year. The engine was developed jointly with GE.
The $4.5 million airplane seats up to six and a top speed of 420 knots. Range (four occupants) is 1180nm and it will cruise at 43,000 feet.