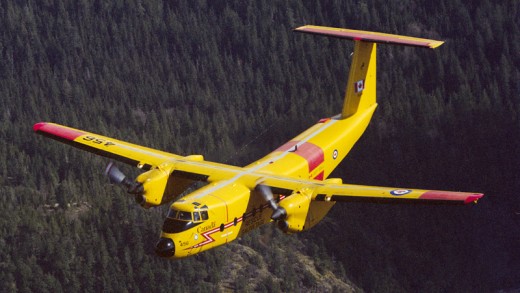 There will be no made-in-Canada option for the RCAF's new fixed wing search and rescue aircraft.
Viking Air, of Victoria, B.C. has confirmed it has withdrawn from the competition and is no longer offering to build modernized DHC-5 Buffalo aircraft to replace those now in use by the RCAF. The company owns the type certificate to the Buffalo.
The company had said the Buffalo option would have saved the government money and provided a platform proven by decades of experience in search and rescue missions, particularly off the West Coast.
The company said changes to the tender requirements requiring a single source supplier and in-service support of the aircraft put Viking out of the running.
Instead, the company is concentrating its efforts on the successful resumption of production of the Twin Otter, including a military version it calls the Guardian 400. The RCAF operates four Twin Otters at 440 Sqn. in Yellownkife for search and rescue, transport and Arctic sovereignty missions.
According to recent media reports, Treasury Board is scheduled to review a request for proposals today (Feb. 19/15) for replacement of the Buffaloes and the field of candidates is down to three aircraft: Alenia's C-27 Spartan, Airbus's C295 and a combined SAR and special forces version of Lockheed Martin's C-130J.
It will likely be at least a year before the contract is announced.