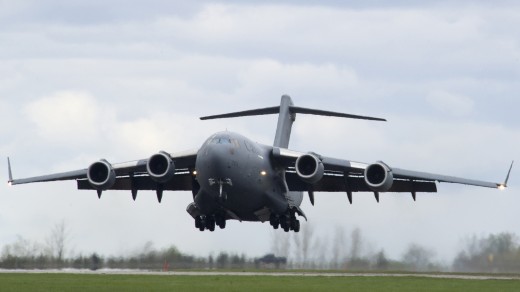 Canada has bought another C-17 and increasing the fleet by 25 percent will add exponentially more capability to the RCAF's transport command.
Defense Minister Rob Nicholson made the announcement early Friday at CFB Trenton after news was leaked the day before in Ottawa.
Ever since the RCAF acquired the aircraft a few years ago, they've been flying virtually non-stop raising concerns privately among senior military officials whether the pace could be sustained by such a small fleet. They're currently flying back and forth between Lithuania and Kuwait, keeping CF-18 operations supplied on the Russian border with Baltic states and also serving the fighters and CP-140 aircraft in the fight against ISIL.
They got their answer with Nicholson's announcement. With a fifth airplane, the RCAF should have three aircraft available 90 percent of the time, the minister said.
Total lifetime cost for the aircraft will be almost $500 million.