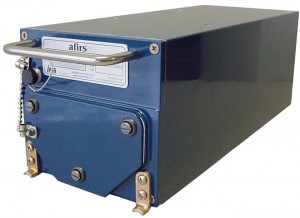 First Air earned some world media attention this week after the Toronto Star reported that its fleet of aircraft are equipped with a flight tracking system made by FLYHT, of Calgary.
In the three days after AirAsia Flight 5801 went down before the first wreckage and bodies were found, the disappearance evoked memories of Malaysian Airlines MH370, which has not been found.
The rhetorical questions about how a modern airliner could disappear in an age where cellular phones can be tracked anywhere on earth with a simple app were answered partly by the Star story.
In the absence of regulation, most airlines will not voluntarily spend money on anything that doesn't either make them more money or save them money. The FLYHT system costs about $120,000 per installation, money First Air apparently considered well spent because of he remote areas it serves in the North.
There is some evidence that the publicity around the two incidents in Southeast Asia may be pressuring other airlines to see the value in being able to track their aircraft but FLYHT CEO Bill Tempany says he hasn't seen that shift yet.
"The industry itself feels it has no reason to hurry up and do it," Tempany said about improvements to real-time tracking. "They feel everything is good just the way it is. I personally have a very strong feeling that it's not fair to the flying public."